Exelis Jagwire™ to Support Real-time Full Motion Video Analysis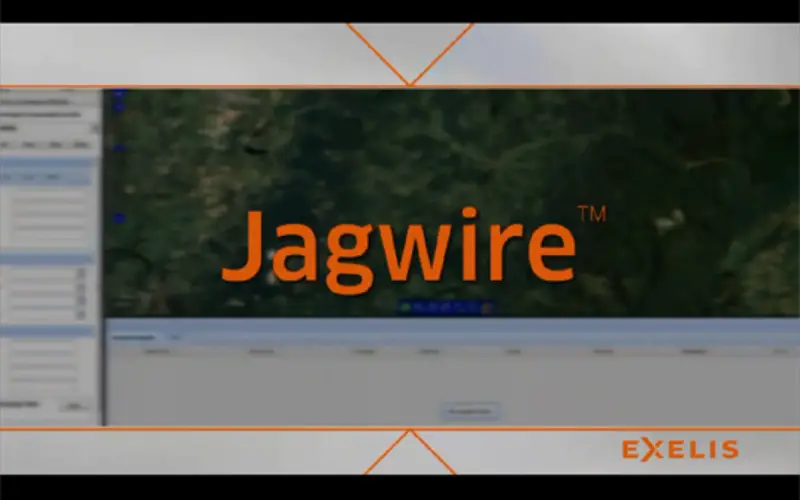 Integration with MotionDSP Ikena™ software enables faster decision-making for forward-deployed users


ROCHESTER, N.Y., April 15, 2014 – Exelis (NYSE: XLS), has combined their web-based Jagwire geospatial data management system with MotionDSP's Ikena real-time image processing software to enhance the quality of video feeds collected from satellites or other airborne vehicles. 

Under the terms of the agreement between MotionDSP and Exelis, Jagwire will support an Ikena software plug in to enhance the quality of video feeds collected and delivered from Jagwire to end users in the military and intelligence communities. Since Ikena enables advanced analysis of the video stream, Jagwire users will benefit from additional information such as visual moving target indicators. 

"By integrating Jagwire with Ikena, command centers and troops can save valuable time and resources culling through imagery to produce actionable information," said Richard Cooke, vice president, Geospatial Intelligence Solutions at Exelis. "We are committed to promoting the Jagwire platform integration with other leading technology in order to support our military personnel, whether they are responding to natural disasters, protecting our borders or serving in wartime."


Ground-based troops face constant challenges to their missions, such as dangerous changes in terrain and physical threats from unfriendly forces. Complicating matters, troops and other end users have access to massive amounts of data from disparate sources, and they need to be able to utilize all of it quickly and efficiently to detect vulnerabilities and solve critical problems. 

Exelis recently released Jagwire 2.0, which continues the company's commitment to providing support for the newest sensors, data types and formats, as well as enhancements to usability and search and discovery functionality.

A core offering of the Exelis ISR and Analytics strategic growth platform, the Jagwire-Ikena solution will be showcased in booth #3035 at the GEOINT 2013* Symposium April 14-17 in Tampa, Fla. Visit the Exelis GEOINT microsite for up-to-date content and follow Exelis on Twitter, Facebook and YouTube for real-time social media updates.   


About MotionDSP
Headquartered in Burlingame, California, MotionDSP is a leading innovator in video analytic software for FMV and WAMI. MotionDSP's "Ikena" (Ee-Kehn-Ah) family of products extracts the important details and information from video so users can make better high-stakes decisions in law enforcement, commercial and military applications. MotionDSP's solutions support operational deployments within the U.S. Department of Defense and National Intelligence agencies, and its customers include the U.S. Air Force, Navy, U.S. Intelligence, and the world's leading video forensic labs such as the U.S. Secret Service, NCIS, and the London Metropolitan Police (Scotland Yard). 

About Exelis 
Exelis is a diversified, top-tier global aerospace, defense, information and services company that leverages a 50-year legacy of deep customer knowledge and technical expertise to deliver affordable, mission-critical solutions for global customers.  We are a leader in positioning and navigation, sensors, air traffic management solutions, image processing and distribution, communications and information systems; and focused on strategic growth in the areas of critical networks, ISR and analytics, electronic warfare and composite aerostructures. Headquartered in McLean, Va., Exelis employs about 17,000 people and generated 2013 sales of $4.8 billion. For more information, visit our website at www.exelisinc.com or connect with us on Facebook, Twitter and YouTube.