Behold! SuperSurv 10 Come for Unleashing the Power of Latest Technology in Mobile GIS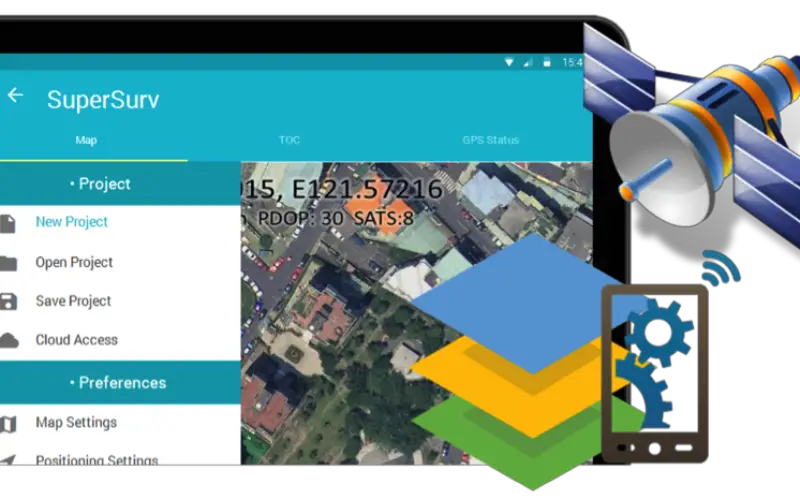 Can't find the best fit mobile GIS solution for your field work? Wondering with all the hardcore and complicated operations in most survey Apps? Get ready to experience the brand new SuperSurv 10 with a fresh appearance and strongly enhanced user experience. Especially designed for smooth and easy-to-use portable GIS,SuperSurv 10 helps you to conduct field tasks with more productivity and efficiency.
SuperSurv is a mobile GIS App designed for field data collection on both iOS and Android platforms. Integrating with GIS and GPS technologies, SuperSurv provides the functions like Mapping, Query, Measurement, etc., and supports online and offline Basemaps to fit different survey environments. To collect data,just add point, line or polygon features, attribute data in SuperSurv and you can save the data as SHP or GEO format in local or even cloud storages.
We heard your demands and all the expectation for finding a best mobile survey platform that can fit all kinds of environments and field works. Extending from the majority and experience of former version, SuperSurv 10 mainly focuses on strengtheningfield work workflows, bringingabrand new UI design and better applications. Several factors like multi-layer editing, hot-swap data collection or even a dynamicmapping view in the table of content, will enhance the survey productivity and meet the target of providing efficient workflows by reducingunnecessary steps during operations. In addition, some newly added functions like Attribute Tables, Cloud Access and mapping elements are also included. The Android version of SuperSurv 10's first phase is coming soon at the end of Q3;meanwhile, the SuperSurv 3  also keeps up the good work in the upcoming year.
Feel free to experience the cutting-edge GIS App, SuperSurv
App Store
https://itunes.apple.com/us/app/supersurv/id734191604?mt=8
Google Play:
https://play.google.com/store/apps/details?id=com.supergeo.asd.supersurv_lite.SuperSurv
Learn More about SuperSurv 3.2
http://www.supergeotek.com/index.php?option=com_content&view=article&id=121&Itemid=1732
#  #  #
About Supergeo
Supergeo Technologies Inc. is a leading global provider of GIS software and solutions. Since the establishment, Supergeo has been dedicated to providing state-of-the-art geospatial technologies and comprehensive services for customers around the world. It is our vision to help users utilize geospatial technologies to create a better world.
Supergeo software and applications have been spread over the world to be the backbone of the world's mapping and spatial analysis. Supergeo is the professional GIS vendor, providing GIS-related users with complete GIS solutions for desktop, mobile, server, and Internet platforms.