MDA to Provide RADARSAT-2 Information for Maritime Surveillance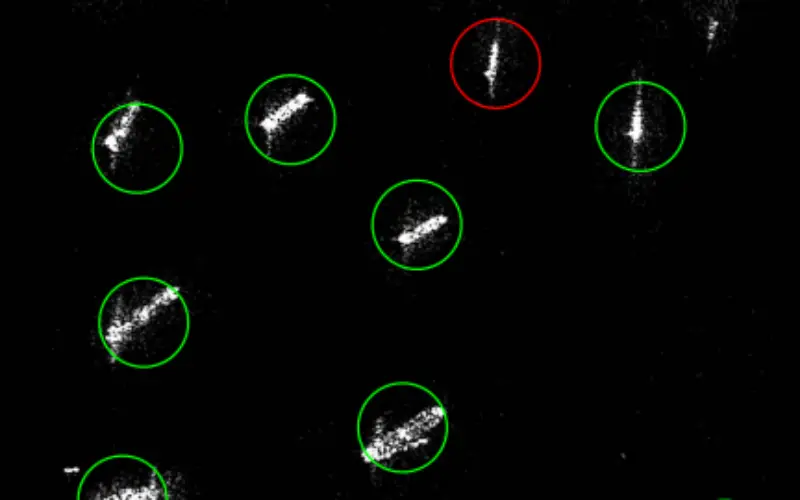 Vancouver, BC – MacDonald, Dettwiler and Associates Ltd. ("MDA" or the "Company") (TSX: MDA), a global communications and information company, today announced that it has signed three contracts with a total approximate value of CA$2.5 million with Satellite Applications Catapult Ltd. MDA will use imaging capabilities from the RADARSAT-2 satellite to provide information on maritime surveillance and the detection of Illegal, Unreported and Unregulated (IUU) fishing vessels. This information is integrated into other data and shared with government and non-government agencies to monitor fishing activities in remote regions.
MDA's RADARSAT-2 information is ideal for matching satellite radar-based ship detection to vessel tracking services to locate illegal fishing vessels, in order to protect national interests and preserve valuable fish stocks. The information also supports detecting and highlighting suspicious inbound vessels or those transiting territorial waters, for investigation or interdiction. Accurate detection and tracking enables efficient queuing of patrol assets to intercept targets while minimizing valuable resources and fuel usage.
The RADARSAT-2 satellite has global high-resolution surveillance capabilities that include a large collection capacity and high accuracy data acquisition. The satellite acquires data regardless of light or weather conditions, and provides frequent re-visit imaging options. The information provided is ideally suited to markets that require either broad-area monitoring or targeted surveillance, such as maritime surveillance, defence and security, land use management, agriculture, disaster management, and natural resources.
About MDA
MDA is a global communications and information company providing operational solutions to commercial and government organizations worldwide.
MDA's business is focused on markets and customers with strong repeat business potential, primarily in the Communications sector and the Surveillance and Intelligence sector. In addition, the Company conducts a significant amount of advanced technology development.
MDA's established global customer base is served by more than 4,800 employees operating from 15 locations in the United States, Canada, and internationally.
The Company's common shares trade on the Toronto Stock Exchange under the symbol "MDA."