Bentley Institute Press Announces Availability of New BIM Publication: Plain Language BIM
Experiences and lessons learned from the BIM Advancement Academy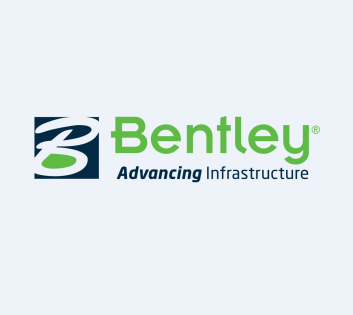 EXTON, Pa.— December 14, 2017 — Bentley Institute Press, publisher of a broad array of textbooks and professional reference works dedicated to BIM advancements in the architectural, engineering, construction, operations, geospatial, and educational communities, today announced the availability of their newest title, Plain Language BIM, now available as both a print publication and as an eBook for Kindle and iOS devices.
Vinayak Trivedi, vice president, Bentley Institute, said, "We are pleased to offer this highly anticipated title from Bentley Institute Press: Plain Language BIM by Iain Miskimmin, one of our BIM Advancement Academy experts. With this addition to our library, Bentley Institute Press continues to advance the professions through world-class publications for infrastructure, available in printed and digital formats. These publications foster communication between industry, researchers, and students, and draw upon Bentley's collective 30-plus years of expertise in infrastructure industries."
Because BIM improves the ability to manage, produce, and consume asset information throughout the lifecycle (design, construction, operations, and maintenance) of infrastructure assets, an increasing number of governments around the world are mandating BIM Level 2 standards and deliverables for publicly funded projects. Successfully implementing a BIM strategy can result in considerable cost savings, improved performance, and better project outcomes. Plain Language BIMis beneficial for beginners and for those with experience with BIM strategies to ensure all professionals are thoroughly prepared to be part of industry efforts focused on advancing BIM.
Plain Language BIM condenses years of experience and lessons learned from Bentley Institute's BIM Advancement Academy. It guides the reader through the many complexities of BIM methodology by providing a plain language understanding of the concepts and building blocks required to deliver an effective strategy. It demonstrates why gathering data about the asset is vital to the BIM process, and why trustworthy and reliable information, delivered in an understandable and consumable manner, is essential for effective decision making—upgrading, augmenting, replacing, decommissioning, or leaving assets as they are.
Plain Language BIM also explores three elements in creating good BIM practices: people, process, and technology. It explains how the combination of these elements plays a crucial role in the lifecycle of an asset and in delivering better outcomes. The book also examines the "Eight Pillars of BIM Wisdom" that ensure best practices and world-class BIM vision.
Author Iain Miskimmin comments, "Current industry thinking in the digital world moves at a fast-changing pace. But the lessons we have learned in the BIM Advancement Academy and that we share with you in this book, are an excellent starting point for any individual or organization wishing to grasp both the high-level reasoning and the details of BIM."
Like all the titles in the Bentley Institute Press portfolio, Plain Language BIM aims to deliver continuous learning to help both students and practitioners in infrastructure professions increase their expertise and improve their workflow efficiencies.
A valuable amount of practical BIM expertise is packed into this slim and affordable publication. Plain Language BIM is now available as a printed book at www.bentley.com/books, and also as an eBook from Amazon and from iTunes.
About the Author and the Editor
Author Iain Miskimmin has spent the better part of two decades working in support of the infrastructure and construction industries, helping to deliver the first BIM projects in the UK. Since 2012, he has run the Crossrail/Bentley Information Academy and the BIM Advancement Academy in London. This position has allowed him to interact with more than 4,000 industry people from all over the globe to capture their thoughts and experiences about BIM technology, including some about the biggest infrastructure projects in the world. He was worked closely with the UK BIM Task Group and leads the Infrastructure Asset Data Dictionary for the UK (IADD4UK) initiative.
Editor Bill Hoskins has been a practicing architect for 25 years. During this time, he became involved with CAD (both 2D and 3D). This involvement led him to develop further expertise in the computer industry. He learned to program in Visual Basic and SQL and to develop databases. He assisted London 2012 in setting up the database installation that stored all the documents for the construction of the Olympic village and then documented the processes used by the team that maintained this installation. In addition, he was the consultant who designed the database installation for London Underground to ensure that it was entirely consistent with BS 1192-2007.
About Bentley Institute Press
Bentley Institute Press is a knowledge leader in the publication of textbooks and professional reference works for BIM advancement of the architectural, engineering, and construction (AEC), operations, geospatial, and educational communities. A sampling of its growing list of titles includes books covering MicroStation, building analysis and design, construction, road and site, plant design, structural analysis and design, and water and wastewater analysis – all written by experts in their respective disciplines. For more information about Bentley Institute Press, visit www.bentley.com/books.
About Bentley Systems
Bentley Systems is a global leader in providing engineers, architects, geospatial professionals, constructors, and owner-operators with comprehensive software solutions for advancing the design, construction, and operations of infrastructure. Founded in 1984, Bentley has more than 3,000 colleagues in over 50 countries, more than $600 million in annual revenues, and since 2011 has invested more than $1 billion in research, development, and acquisitions. Additional information about Bentley is available at www.bentley.com.
Press Contact:
Jennifer Maguire
+1 610 458 2695
jennifer.maguire@bentley.com
Follow us on Twitter:
@BentleySystems