Velodyne LiDAR Announces Puck Hi-Res LiDAR Sensor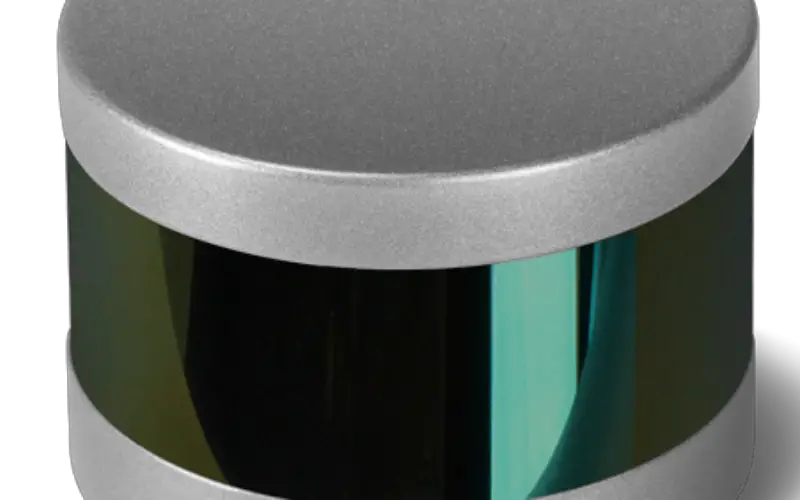 Velodyne LiDAR Announces Puck Hi-Res LiDAR Sensor, Offering Higher Resolution to Identify Objects at Greater Distances
Expanding on Velodyne LiDAR's groundbreaking VLP-16 Puck, a 16-channel, real-time 3D LiDAR sensor that weighs just 830 grams, Puck Hi-Res is used in applications that require greater resolution in the captured 3D image. Puck Hi-Res retains the VLP-16 Puck's 360° horizontal field-of-view (FoV) and 100-meter range, but delivers a 20° vertical FoV for a tighter channel distribution – 1.33° between channels instead of 2.00° – to deliver greater details in the 3D image at longer ranges. This will enable the host system to not only detect, but also better discern, objects at these greater distances.
Velodyne LiDAR's Puck Hi-Res is a higher resolution version of the Puck and used in applications that requires greater resolution in the captured 3D image. The Puck Hi-Res has identical performance to VLP-16 with the only differences in the vertical field of view (FoV) which is 20° instead of 30° and therefore a tighter channel distribution where it is 1.33° instead of 2.00° between channels. No other changes have been made to Puck Hi-Res as it retains its patented 360° surround view to capture real-time 3D LiDAR data that includes distance and calibrated reflectivity measurements.
Higher Resolution at Longer Distances while Maintaining High Point Density
The Puck Hi-Res has a range of 100 m with dual return mode to capture greater detail in the 3D image at longer ranges while the power consumption is approximately 8 W. A compact footprint (Ø103 mm x 72 mm) with closer spacing between channels to enable greater resolution of 3D images, the Puck Hi-Res provides more detailed views in applications such as autonomous vehicles, surveillance and 3D mapping/imaging.
It supports 16 channels and generates 300,000 points/second from a 360° horizontal field of view and a 20° vertical field of view with ±10° from the horizon. The Puck Hi-Res has no visible rotating parts and is encapsulated in package that allows it to operate over a wide temperature range (-10°C to +60°C) and environmental conditions (IP67).