CoreLogic Releases New Natural Catastrophe Risk Models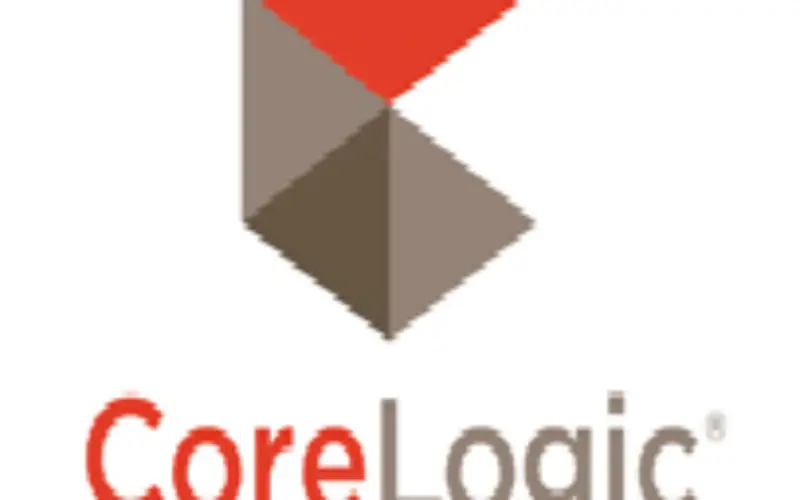 ––EQECAT RQE v15.0 Platform Includes New Windstorm, Earthquake and Tsunami Risk Models ––
CoreLogic® (NYSE: CLGX), a leading global property information, analytics and data-enabled services provider, today released a new version of its EQECAT™ natural catastrophe modeling platform which contains three new proprietary risk models that quantify and analyze the potential financial impact of catastrophic natural hazards in peak exposure regions across the globe. The expansion of natural catastrophe risk analysis includes modeling for earthquake and tsunami events in Japan, earthquake events in Singapore, as well as for European windstorms, including a first-of-its-kind North European Offshore wind farm risk model.
EQECAT, which was acquired by CoreLogic in December 2013, first introduced its natural catastrophe risk modeling platform RQE® (Risk Quantification & Engineering) in January 2013 and includes more than 180 natural hazard models for 96 countries and territories spanning six continents. Loss calculations simulate 300,000 years of losses to provide comprehensive and highly credible estimates of risk exposure to earthquakes, tropical cyclones and windstorms, severe convective storms, brushfires, winter storms and flooding.
"This release of the RQE v15.0 platform not only advances the innovative and industry-leading science that is the hallmark of EQECAT risk models, but also demonstrates the commitment CoreLogic has to delivering timely enhancements and new platform features to our clients," said Paul Little, head of EQECAT.
The additional catastrophe risk modeling delivered through the new RQE v15.0 platform includes:
The European Windstorm Model introduces the ability to analyze offshore wind farm turbines, which are rapidly expanding in Europe as a result of major investments in alternative energy. The "Eurowind" model extends over the North Sea, Irish Sea, Baltic Sea and Atlantic Ocean, and gives insight into loss caused by wind storms. In addition, the Windstorm model includes two views of frequencies—the Empirical Model based on the historical record from 1960 to present, and the Analytic Model with a continuous 1200-year simulation of an Earth System Model (ESM) driven by climatic background conditions to characterize the frequency and severity of European windstorms. The European Windstorm Model also now incorporates Spain and Portugal, extending the existing coverage to 24 countries and.provides analysis of extratropical cyclone risk. Expanded capabilities also include access to Global Climate Model research used to help determine the frequency and scale of European windstorms.
The Japan Earthquake Model, which provides the most current view of earthquake risk across the country based on December 2013 research released by the Japanese government and national research organizations. This model accounts for previously un-modeled very large magnitude events with updated seismic source zones and increased maximum magnitudes. New damage and loss data from the 2011 Great East Japan (Tōhoku-oki) earthquake prompted a complete review and update to model vulnerability functions, including major changes to performance -based effects of deep building foundations and base isolation. For the first time, CoreLogic introduces tsunami as a sub-peril, offering both a fully probabilistic and a scenario-based tsunami risk model, using 30-meter digital elevation maps for more granular and precise risk evaluations for a complete view of earthquake and tsunami risk across Japan.
The Singapore Earthquake Model, which accounts for the increased probability of a near-term large-magnitude earthquake on the Sunda (Java) megathrust fault. This fault zone is one of the most active on Earth and largely influences earthquake risk in Singapore. This new model accounts for seismic risk factors specific to Singapore, such as soft soils that amplify intermediate-period ground motions from distant large earthquakes and the existence of reinforced concrete high-rise buildings.
"Combining more than 30 years of collected data from CoreLogic with EQECAT natural catastrophe models allows us to deliver a more comprehensive, highly credible analysis of key drivers of hazard risk at various levels of exposure around the globe, from across regional borders to individual site levels," said Dr. Mahmoud Khater, chief science officer for catastrophe modeling.
The updated EQECAT RQE v15.0 platform also offers significant enhancements to user interface, reporting options and workflow management tools. Enhancements include a more comprehensive view of exposure data with expanded filter options, event-specific hazard intensity reports for individual locations and analysis of annual exceedance probability refined by region and sub-peril to show drivers of portfolio losses, among other capabilities. For more information on the latest catastrophe models version of the software platform, visit eqecat.com/software/rqe.
About CoreLogic
CoreLogic (NYSE: CLGX) is a leading global property information, analytics and data-enabled services provider. The company's combined data from public, contributory and proprietary sources includes over 3.3 billion records spanning more than 40 years, providing detailed coverage of property, mortgages and other encumbrances, consumer credit, tenancy, location, hazard risk and related performance information. The markets CoreLogic serves include real estate and mortgage finance, insurance, capital markets, and the public sector. CoreLogic delivers value to clients through unique data, analytics, workflow technology, advisory and managed services. Clients rely on CoreLogic to help identify and manage growth opportunities, improve performance and mitigate risk. Headquartered in Irvine, Calif., CoreLogic operates North America, Western Europe and Asia Pacific.
For more information, please visit corelogic.com.
CORELOGIC, CORELOGIC EQECAT, RQE and the CoreLogic logo are registered trademarks owned by CoreLogic, Inc. and/or its subsidiaries.