Esri India Webinar: Explore the World of Esri Mobile Apps and App Builders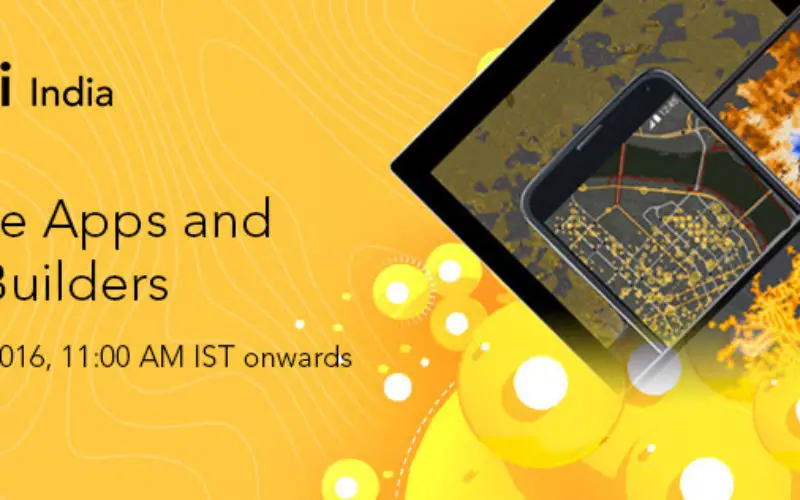 Explore the World of Esri Mobile Apps and App Builders
27th July 2016, 11:00 AM IST onwards
The webinar covers the ArcGIS apps and app builder capabilities. With a suite of new and improved apps, you can make smarter, faster decisions in the office, maximize the efficiency of your field workforce, and share information easily with your communities or crowdsource ideas and observations. With app builders, you can create custom web and native apps for any platform without any coding.
Join us for a free webinar to understand how to boost yours and organization's performance with ArcGIS 10.4.
Key takeaways
How to create custom geo apps (web and native) without coding
Esri apps for field, office, and citizen or public engagement
Esri APIs and SDKs for advanced app development
Configurable Application templates for storytelling and more
Who should attend?
GIS professionals, Esri users and anyone who wants to learn how ArcGIS 10.4 provides a complete platform leveraging the power of Web GIS
Speakers
Ashish Dhawan, Sr. Manager – Pre Sales, Esri India