Geospatial Corporation Announces New Quality Assurance ("QA") and Installed Locational Integrity Management ("ILIM") Programs for Underground Pipelines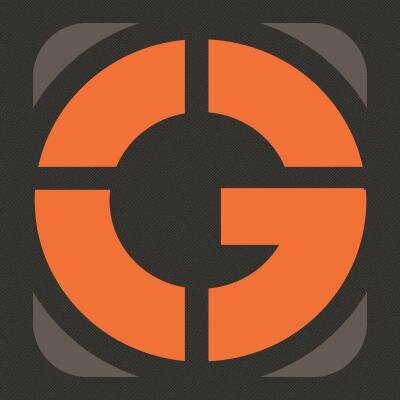 PITTSBURGH, June 29, 2016 – (OTCQB symbol "GSPH"). Geospatial Corporation provides complete Quality Assurance ("QA") programs and Installed Locational Integrity Management ("ILIM") programs for underground pipelines and conduits installed via Horizontal Directional Drilling ("HDD") methods regardless of depth, material or soil conditions.  This service addresses the need for accurate 3D Mapping of critical pipeline segments that exceeds regulatory requirements and supports integrity and reliability demands. The requirements proposed by the Pipeline and Hazardous Materials Safety Administration (PHMSA) will affect the entire 2.4 million miles of buried gas pipelines in the USA.
Mark Smith, Geospatial's CEO stated that "the Company has successfully completed more than 20 QA programs since January of this year for major energy companies across the country.  In addition, we have a backlog of another 20 QA projects. With the coming adoption of new Federal PHMSA regulations the need for energy companies to accurately map and manage underground pipeline data is huge and growing rapidly".
Benefits to pipeline owners, designers, and engineers contemplating a re-route, re-locate and HDD installation:
The pipeline industry is rapidly moving to 3D (plan/profile) mapping of pipeline assets. This includes those difficult to reach and high-risk segments.
HDD has afforded the opportunity to go deep, much deeper than can be detected by conventional locating methods, so proactive pipeline owners are gathering important positional data before the line is put into service.
Geospatial's QA and ILIM program provides accurate XYZ "as installed" locational data, including depth for most underground and underwater pipelines and conduits regardless of size, depth or type of material.
In addition to very accurate XYZ locational information, Geospatial provides detailed girth weld positions, alignment, and precise bend radius data at all points along the installed pipeline – this supports any ICDA or hydraulic flow analysis.
Depth of cover can be computed with terrain or water bottom data and a caliper survey can optionally be included for complete geometry.
Our QA and ILIM program when coupled with GeoUnderground (our mobile GIS information management software platform), can provide field data collection of geo-referenced video of the pipeline interior and aboveground right of way physical features and appurtenances.
A powerful "Library & Search" capability to store, edit, manage and securely share important documents, photos, video and field data from your mobile device with work teams anywhere in the organization.
Peace of mind that the pipelines on your project have been installed and documented to be in the right location, at the right depth with the proper bending radius.
Reduce the threat of third party damage or natural forces by knowing the depth of cover and managing this preventative and protective measure.
Excellent in deep water crossings, under major highway and environmentally sensitive area HDD projects by providing a detailed permanent record of pipelines actual location
Reduced cost, low impact operation can add significant value and confidence to pipeline integrity without any delay during construction operations.
About GeoUnderground
GeoUnderground, designed around the Google Maps API, is Geospatial's cloud-based GIS platform that provides clients with a total solution to their underground and aboveground asset management needs. (www.GeoUnderground.com). Please feel free to download a free trial from this website.  Geospatial is a Google for Work – Technology Tier Partner.
About Geospatial Corporation
Geospatial Corporation utilizes integrated technologies to determine the accurate location and position of underground pipelines, conduits and other underground infrastructure data allowing Geospatial to create accurate three-dimensional (3D) digital maps and models of underground infrastructure. Our website is www.GeospatialCorporation.com.  The Company manages this critical infrastructure data on its cloud-based GIS portal called GeoUnderground, our proprietary GIS platform custom designed around the Google Maps API.
GeoUnderground is the company's powerful cloud-based geographic information system  (GIS) database that enables users to view and utilize this 3D pipeline mapping information securely from any desktop or mobile device. GeoUnderground seamlessly integrates with Geospatial's technologies gathering underground, underwater or above ground geo-referenced digital information of all types of infrastructure.
Licensed users, for the first time, have available to them a suite of technologies allowing them to collect data and create highly accurate 3D maps and models of both above ground and below ground infrastructure and view and share this invaluable information in a secure manner with their peers and associates anywhere in the world through a conventional browser via the cloud.
Geospatial provides integrated data acquisition technologies that accurately locate and map underground and aboveground infrastructure assets such as pipelines and surface features via its GeoUnderground cloud-based portal.