GIS Resources Magazine (Issue 1 | March 2023): Geospatial Technologies for Renewable Energy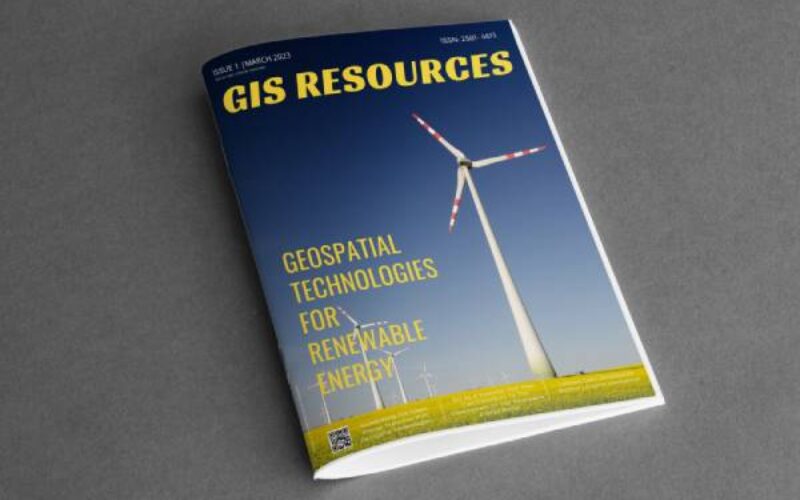 GIS Resources is pleased to announce the publication of its 1st edition (March 2023) of the print and digital magazine. The edition is titled "Geospatial Technologies for Renewable Energy."
Renewable energy is a critical solution to the ever-increasing energy demand while reducing carbon emissions to mitigate climate change. Geospatial technologies, including geographic information systems (GIS), remote sensing, and global positioning systems (GPS), LiDAR have revolutionized renewable energy by enabling efficient identification, assessment, and utilization of renewable energy resources.
Geospatial technologies are used to identify the most suitable sites for renewable energy projects. GIS allows developers to analyze geospatial data to determine optimal locations for renewable energy projects, taking into account factors such as wind speeds, solar radiation, and topography. These data help reduce risks associated with site selection and ensure that renewable energy projects are economically viable.
Geospatial technologies have further enhanced the forecasting of renewable energy production, enabling utilities to manage their electricity supply more effectively. By analyzing geospatial data, developers can forecast the expected energy production from renewable energy projects accurately. These data can help utilities plan and manage their electricity supply, ensuring that the energy supply meets demand.
These are indispensable tools in the renewable energy industry, providing critical information that helps identify, design, monitor, and integrate renewable energy projects into existing power grids. These technologies enable renewable energy projects to be more efficient, cost-effective, and environmentally friendly, contributing significantly to mitigating climate change. The continuous development of geospatial technologies will be instrumental in ensuring a sustainable energy future, meeting the growing energy demand, and addressing the challenges posed by climate change.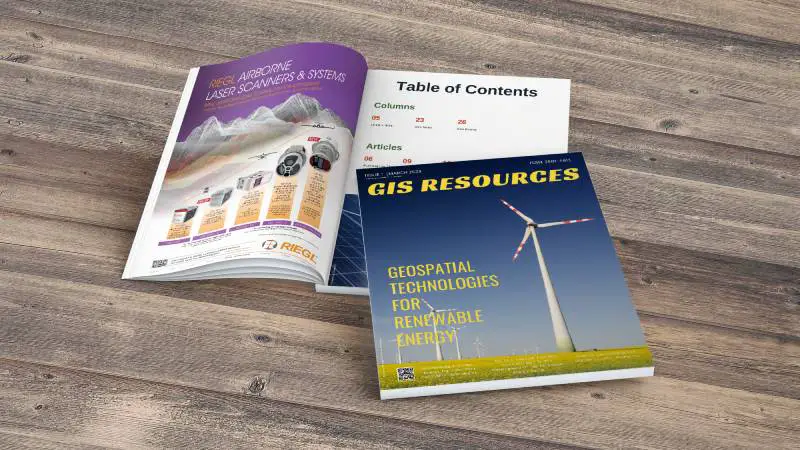 The following are the articles published in this edition:
Click to Download the Full PDF
---
Also Read –
GIS Resources Magazine (Issue 1 | March 2022): Geospatial Technologies for Crop Damage and Compensation Estimation