GIS Resources Magazine (Issue 1 | March 2020): Geospatial Technologies to Preserve Heritage Monuments
GIS Resources is pleased to announce the release of its 1st edition (March 2020) of the print and digital magazine. The edition titled "Geospatial Technologies to Preserve Heritage Monuments" focuses on the role and application of various geospatial technologies to preserve heritage monuments. Geospatial Technologies are available to not only map the surfaces of the buildings and monuments to capture their architecture, but technologies are now available that also penetrate deeper into the surface of the building to show the materials that were used in their construction.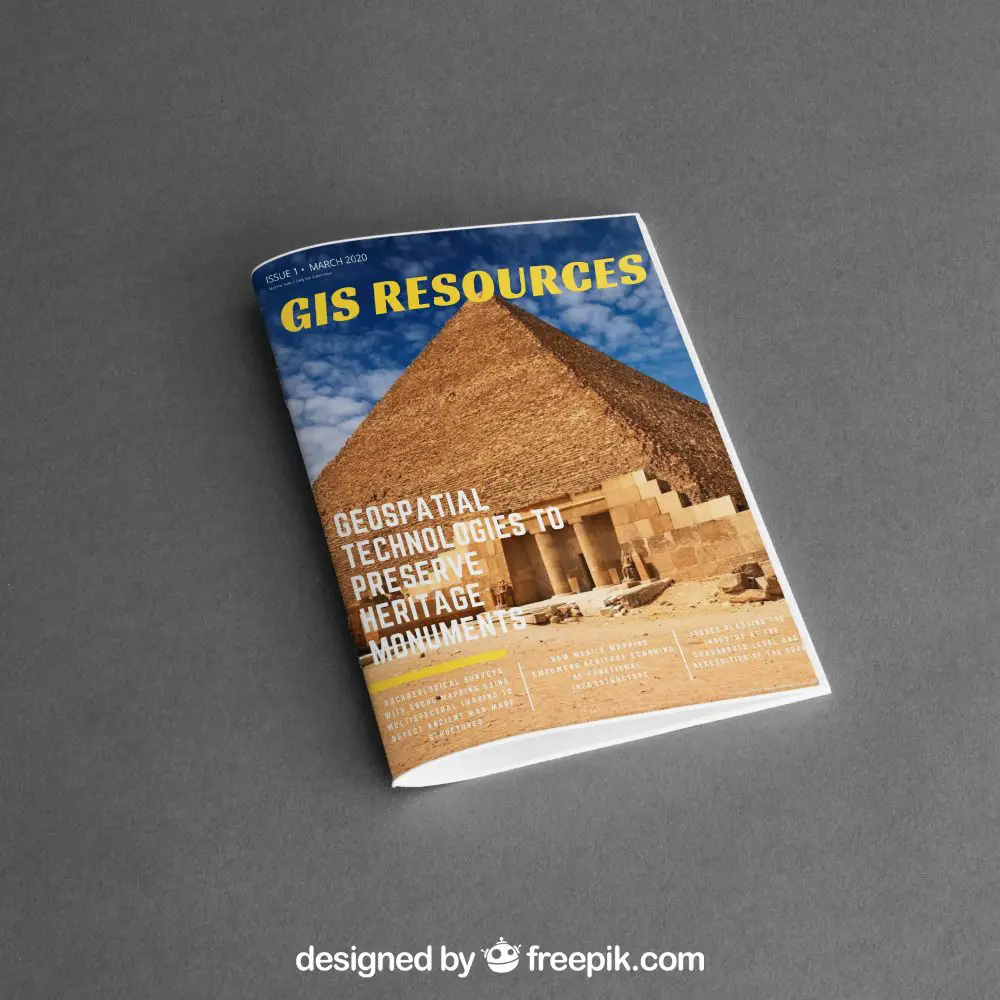 Laser scanning and multispectral scanning techniques along with conventional surveying technologies combined with powerful data processing software will provide three-dimensional data regarding the architecture of the buildings and monuments and their neighbourhood that can be archived for future use. The image of the destruction of the Bamiyan Buddhas in Afghanistan and the temples in the Durbar Square in Kathmandu, Nepal must make it necessary to archive the architecture of heritage buildings and monuments in order preserve their architecture for their future reconstruction.
Following are the articles published in this issue:
Archaeological Surveys with Drone Mapping Using Multispectral Imaging to Detect Ancient Man-Made Structures – MicaSense, Inc.
How Mobile Mapping Empowers Heritage Scanning of Functional Infrastructure – NavVis Gmbh
LiDAR Technology Helps Reveal Radiation Hotspots at Chernobyl – Routescene
Surveying and Mapping in India a Ground Report – Issues Plaguing the Industry at The Grassroots Level and Necessities of the Hour – M.D. Carriapa, Survey and Engineer & Professional
Besides the Heritage cities, there are many precious heritage monuments that need equal attention to their preservation. In fact, these standalone monuments are more prone to the depredations of nature and man, as being away from the immediate vicinity of any administrative machinery is more at risk.
Along with the preservation of the architecture of the heritage buildings and monuments it is equally important to preserve the art, craft, music and other cultural aspects that identifies a city as a heritage city. The ethos of a Heritage City is also due to its highly talented inhabitants who by their art, craft, music, food, ritual, festivals and culture give the city its vibrancy that is appreciated and recognised the world over.
Together they make for a truly heritage city, building or monument.
Click to Download Full PDF 
You may be interested in –
GIS Resources Magazine – Geospatial Technologies in Forensic Investigations