GIS Market in BRIC Nations at a CAGR Of 11.13% Between 2016-2020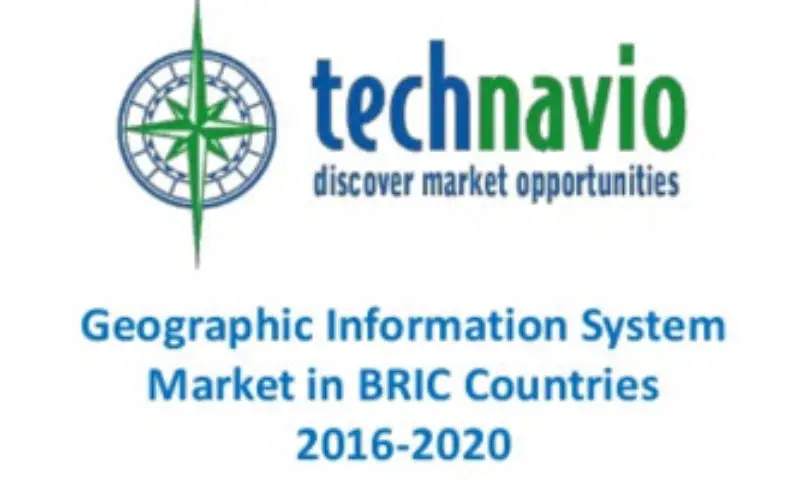 According to a report published by Technavio, the use of GIS technology in forest fire management, flood management, and carbon management has made the technology an effective tool in disaster management across BRIC countries (Russia, Brazil, India, China). The government and natural resources sectors are highly dependent on GIS for disaster management. GIS provides geographical information that is useful to detect areas that are prone to disasters.
Technavio's analysts forecast the geographic information system (GIS) market in BRIC countries to grow at a CAGR of 11.13% during the period 2016-2020.
The report covers the present scenario and the growth prospects of the geographic information system (GIS) market in BRIC countries for 2016-2020. To calculate the revenue generated, the report only takes GIS software, data, and services into consideration. The report does not take hardware into consideration.
The revenue of new software licenses is realized from the fee earned by vendors that provide analytic solutions to customers. The revenue of software licenses includes both perpetual and periodic licenses or subscription. Perpetual licenses are one-time investments, where the software can be used indefinitely. The revenue from periodic licenses or subscription is earned from the fee charged to keep the license active. It also includes the fee associated with pay-as-you-use and cloud offerings.
Service revenue includes the consulting fee, which includes the fee charged for consulting in design methodology and support and deployment. Maintenance revenue includes the periodic fee associated with software updates.
Data includes business data and geocoding data.
The report takes into consideration the revenue generated from the following:
Software providers
Service providers
Technavio's report, Geographic Information System (GIS) Market in BRIC Countries 2016-2020, has been prepared based on an in-depth market analysis with inputs from industry experts. The report covers the market landscape and its growth prospects over the coming years.
The report also includes a discussion about the key vendors, market driver, market challenge and market trends.
The  Key questions answered in this report .
What will the market size be in 2020 and what will the growth rate be?
What are the key market trends?
What is driving this market?
What are the challenges to market growth?
Who are the key vendors in this market space?
What are the market opportunities and threats faced by the key vendors?
What are the strengths and weaknesses of the key vendors?