Enjoying the High-Accuracy Positioning with the Latest SuperPad 10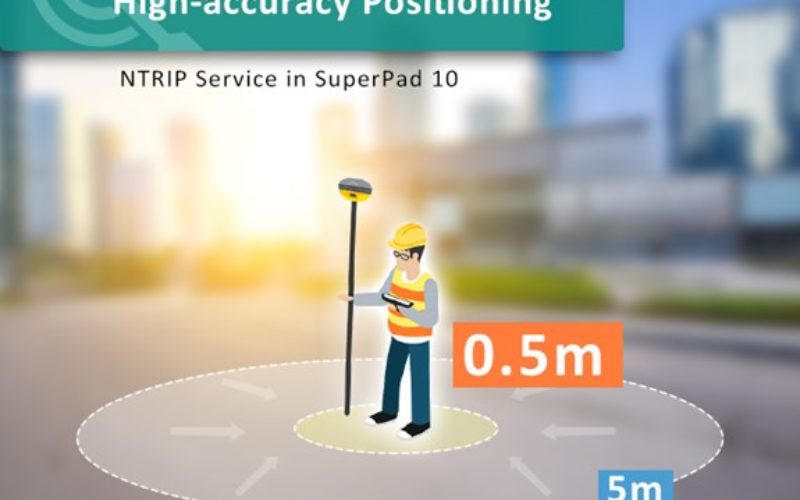 The first stable version of SuperPad 10 has been released for over one and a half months. In the first release, SuperPad 10 not only already equips with numerous practical GIS functions but perform smoothly on both Windows and Windows Mobile OS. Other than abundant GIS tools for users to manipulate freely, as a state-of-the-art mobile GIS product, the high-accuracy GNSS positioning is also the key feature of SuperPad.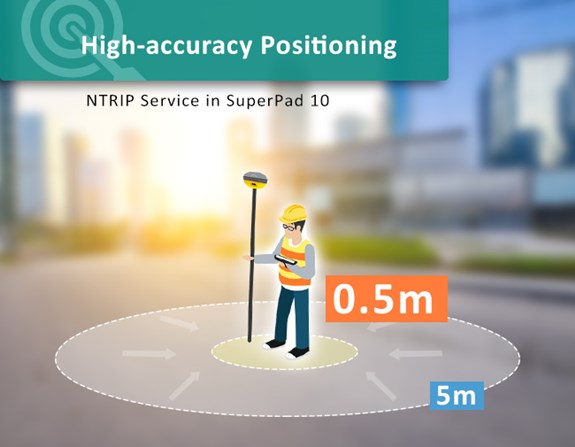 The official release of SuperPad 10 has attracted considerable attention from field surveyors. Comparing with the 3.3, the more intuitive user interface of SuperPad 10 can help users to find the function they want to use, and various features and manipulations are redesigned after considering the real workflow of the users. Recently, Supergeo Product Team has just released the first update of SuperPad 10, which makes a notable improvement in the NTRIP technology in the DGPS service. In the last version, the positioning accuracy could only reach the level of DGPS (5-meter precision) while it is now RTK fixed level. With the accuracy of RTK fixed (0.5-meter precision), field workers can utilize the automatic points collecting function and get high-precision spatial data with ease.
The enhancement in the GNSS positioning is a significant breakthrough in SuperPad 10. Supergeo sincerely invites users to experience the convenience it brings. Meanwhile, the product research team of Supergeo is focusing on the development of data storage and management and wishes the new features will simplify the workflow and save more costs and time. Please stay tuned for the next update!
Get the free trial of the latest SuperPad 10:
http://www.supergeotek.com/download_6_mobile.aspx
Learn more about the key feature of SuperPad 10:
http://www.supergeotek.com/LandingPage_SP10/SP10.html