Google and Facebook Launched Crisis Response Modules to Chennai Flood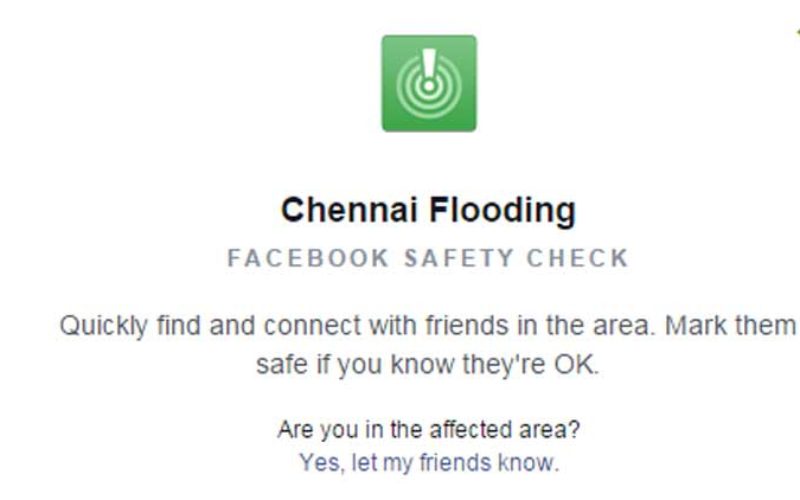 Google and Facebook have launched their resources to extend help in relief work in Chennai flood, which have been affected by the annual northeast monsoon and associated floods.
Google has launched Crisis Response Page with various flood resources such as flood helpline numbers [ 9880655555 (WhatsApp); 7259760333 (Telegram Messenger); 080 40001000 (landline) ] and flood rescue number [+91-44-25394240 (Navy Rescue Team)].
The Google Crisis Response page also provide various other resources:
Facebook's Safety Check feature has been activated, lets users mark themselves as safe and notify their friends about their status as well. If a user is in the affected area, they can let their friends know and reach out for help.
Both Google and Facebook has emerged as an important source of reaching out for help for many people in Chennai. Facebook users have been posting status messages about friends, family, who are caught in affected areas and in need of rescue or medical help.
Create your Facebook posts template online for free.