Government of India: Smart City Plans throw up a range of vision statements
Most of the cities aspire  to be clean and green; others to leverage heritage and other unique features
Stimulating economic development and inclusivity common aim
Aligarh to promote communal harmony; NDMC to emerge as a global bench mark capital city
Dahod to be a multi-functional tribal hub; Ludhiana to be bicycle capital
Vizag to be a healthy metropolis; Lucknow to be clean, green and efficient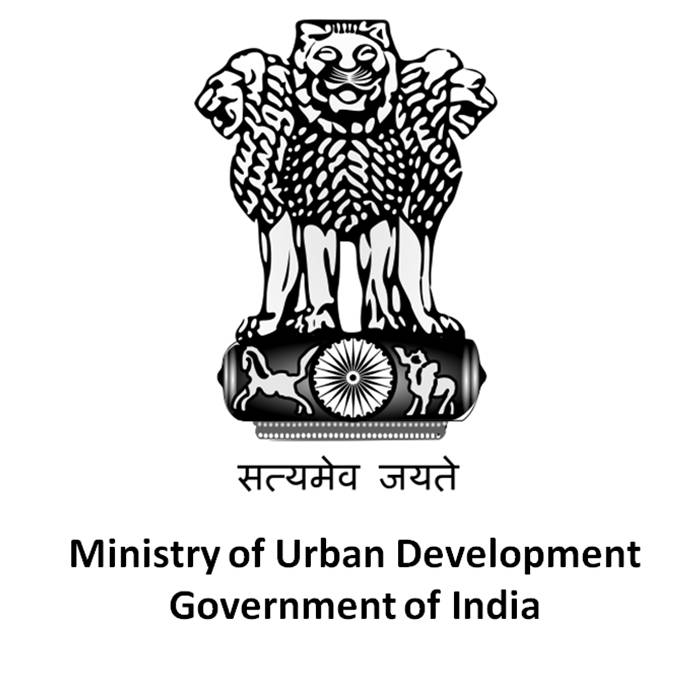 Smart City Plans for 95 cities received in the Ministry of Urban Development have thrown up a variety of vision statements ranging from becoming clean and green to being a multi-functional tribal hub.
A perusal of Smart City Plans of 50 cities revealed that 11 cities aimed at emerging as clean, green and sustainable cities followed by 9 cities seeking to leverage rich cultural heritage legacy for stimulating development, 8 cities stating economic growth and development upfront as the core of their vision and the rest seeking to emerge as tourism hubs, port cities, education and health hubs, industrial and institutional centres etc., taking advantage of unique features and strengths of respective cities. Promoting economic development, improving quality of life and enabling inclusive urbanization is mentioned as part of the vision by most of the cities.
As required under the Mission Guidelines, each of the Mission Cities has formulated City Vision Statement based on citizen consultations.
New Delhi Municipal Council (NDMC) in its vision statement aimed at emerging as the global bench mark for a capital city.
Aligarh (UP) envisaged becoming an economically vibrant, environment-friendly smart city while conserving heritage and culture, by promoting communal harmony and sustainable urban infrastructure.Dahod (Gujarat) sought to emerge as a dynamic Dahod and a multi-functional activity hub for tribals.
Dahod (Gujarat) sought to emerge as a dynamic Dahod and a multi-functional activity hub for tribals.
Visakhapatnam (Andhra Pradesh) seeks to be a healthy metropolis while Warangal in neighbouring Telangana is keen to emerge as vibrant regional economic hub besides being clean and green.
Lucknow is keen about emerging as a clean, green and efficient citizen centric city with a modern economy and outlook anchored in its tradition, heritage and culture with better quality of life.
City vision statements State-wise are given below:
Arunachal Pradesh:
Pasighat: A well managed clean, green, environment friendly city with a character of its own defined by scenic beauty, intellectual capital, eco-friendly tourism and an inclusive capital.
Andhra Pradesh:
Kakinada: To transform from Pensioners' Paradise to economic destination
Tirupati: A right place to live, work and visit with a high quality core infrastructure in an inclusive manner, which is intelligently and efficiently managed to convert the holy city into a smart city.
Bihar:
Biharshariff: To emerge as a tourism gateway
Chandigarh: Seeks to be an ideal city which is innovative, distinct and dynamic, economically vibrant, accessible and livable.
Chattisgarh:
Bilaspur: To be the cultural capital of the city.
Goa:
Panaji: To be transformed into a world class, environmentally sustainable and inclusive city while preserving its heritage, cultural diversity and ecosystems through innovation and smart solutions.
Gujarat:
Gandhinagar: An institutional hub with diversified economic base that provides equitable setting for all to live and work with better quality of life and infrastructure.
Rajkot: To become a sustainable, modern, affordable, resilient and technology driven smart city.
Surat: Providing equal access to best quality physical and social infrastructure and efficient mobility through state of the art technology.
Vadodara: To be a sustainable and clean city with an efficient, sophisticated, skilled and people centric administration offering best quality services to its citizens.
Haryana:
Karnal: To become economically flourishing while embedded in culture and history.
Himachal Pradesh:
Dharamshala: To be a smart, sustainable and resilient city with a global imprint and enhanced quality of life for its residents.
Jharkhand:
Ranchi: To develop as an industrial centre through inclusive growth practices to enhance quality of life by adopting smart and sustainable methodology.
Karnataka:
Mangaluru: To be a clean and green port city, nurtured by a vibrant community and educated and industrious citizens with pluralistic cultural heritage and health care services, using eco-friendly technologies for affordable, safe and quality urban life.
Davanagere: Aspires to be a city where LIFE nestles. L-Livable, convenient and safe; I-Inclusive; F-Financially vibrant and futuristic; E-Edutainment, Economic prosperity and Environment friendly.
Hubbali-Dharwad: To be the growth engine of North Karnataka by unlocking city's potential and leveraging locational advantage and human resources.
Belagavi: A livable, inclusive and vibrant city with access for all citizens to good quality and affordable physical and social infrastructure and employment opportunities.
Madhya Pradesh:
Indore: To enter an era of rejuvenation by envigorating city's rich cultural and economic heritage and innovation in spatially restructured and sustainable urban development, mobility, environment, infrastructure, governance and citizen services for better living.
Sagar: Revitalize the city as a regional commercial mode creating new business opportunities and vibrant living spaces for safe and connected communities.
Maharashtra:
Kalyan –Dombivili: To facilitate a convenient living habitat for its citizens with excellent transit facilities and enable easy access to other parts of Mumbai Metropolitan Region.
Odisha:
Bhubaneswar: To promote responsible governance through participatory decision-making and open access to information and technology.
Roukela: To develop as an industrial centre through inclusive growth practices to enhance quality of life of the people by adopting smart and sustainable methodology.
Puducherry:
Oulgaret: To emerge as the most preferred tourism and green industry smart city evolved on the concept of 'work-live-learn-play' environment.
Punjab:
Amritsar: To be a vibrant heritage city with world class and eco-friendly infrastructure leading to enhanced economic growth through responsive resource management making it a clean and green city.
Rajasthan:
Jaipur: Aspires to leverage its heritage and tourism, through innovative and inclusive solutions, to enhance the quality of life.
Kota: To ensure high quality life through creation of inclusive social and economic opportunities, enabled by infrastructure and governance.
Udaipur: To be the 'Eternal Udaipur' and world's favourite lakeside heritage city.
Tamil Nadu:
Tiruppur: To be the  textile and apparel smart city where enterprise and social collaboration thrive helping its people live, learn and work better by using leading technologies.
Thoothukudi: Most preferred port based and industrial smart city evolved on the concept of 'work-learn-live-play' environment.
Tiruchirapalli: To be the transportation hub of Tamil Nadu with state-of-art infrastructure, enhanced inter and intra city connectivity and better quality of life.
Uttarakhand:
Dehradun: To establish the city as eco-friendly knowledge hub of the region, infusing technology for providing timely and accurate information to citizens and authorities for decision making and improving the ease of doing business for promoting tourism.
Uttar Pradesh:
Agra: To further consolidate as a world class heritage city with increased economic opportunities for all citizens.
Bareilly: To be an economically vibrant city with high public safety, clean environment and eco-friendly mobility.
Kanpur: To enhance the identity of the city and provide better quality of life through governance, social, spatial, economic and environmental impacts.
Rampur: To unleash the full potential of the city besides emerging as a clean, green and smart Rampur.
Moradabad: To make a global impression as a clean, green and smart brass city with best quality of life for citizens.
Saharanpur: Promoting and developing local art and skills by engaging citizens in smart development enabled by the use of technology in city governance and management for better living.
West Bengal:
Bidhannagar: Clean, green, safe, socially embracing, livable and progressive city attracting new age service professionals.
Durgapur: To be clean, green and smart Durgapur.
Haldia: To be the sustainable and smart port city. A city to enjoy and grow.
Source: Press Information Bureau