Kongsberg Geospatial Airspace Awareness Software to be used by 3 of the 4 Teams Selected by Transport Canada for BVLOS Flight Trials in Canada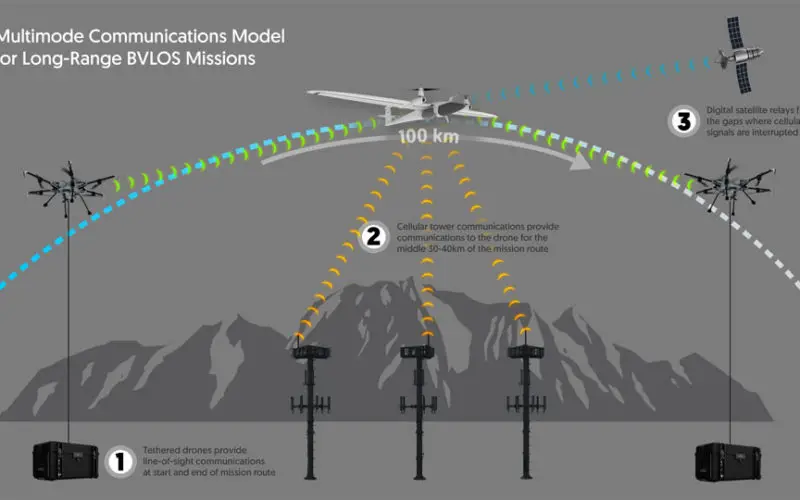 Ottawa, CA, June 12, 2018 – Kongsberg Geospatial Ltd., an Ottawa-based geospatial and Air Traffic Management visualisation software company announced today that its IRIS technology will be used by three of the four winning teams selected by the Transport Canada competition. .
The Kongsberg IRIS Airspace Awareness application will provide situational awareness safety to reduce the operational risks for 3 of the 4 industry teams conducting Beyond Visual Line-of-Sight (BVLOS) flight trials for Transport Canada.
The intent of these BVLOS proof-of-concept trials is threefold: to provide Transport Canada and industry with BVLOS operating experience and data; to validate technologies to allow for future routine BVLOS operations; and to inform the development of BVLOS regulations in Canada.
The outcome of these trials is of great importance to the UAS industry in North America: Beyond visual line-of-sight drone operations will unlock the commercial potential for the industry, with future applications in long-range infrastructure inspections, precision agriculture, delivery solutions, public safety, and, eventually, in public transportation.
The Kongsberg Geospatial IRIS display technology integrates drone telemetry and sensor data feeds to enable multiple drones to be monitored simultaneously by a single operator and provides real-time calculation of aircraft separation and communications line-of-sight to enable BVLOS operations. IRIS provides real-time 2D and 3D visualization of airborne track and weather data, as well as geo-fencing capabilities and cues and alerts for loss of separation.
The IRIS airspace awareness application has evolved from display technology developed by Kongsberg Geospatial for use in military UAS ground control and leverages the company's decades of experience in Air Traffic Management (ATM) visualization. Their experience in the defense space and the air traffic control space has proven useful in developing applications for the developing civilian drone market, and has made Kongsberg Geospatial's software a de-facto standard for airspace visualization.
"We believe IRIS forms a key piece of the BVLOS infrastructure providing air space situational awareness and monitoring operations" said Ranald McGillis, President of Kongsberg Geospatial. "Having our technology used by a majority of the industry participants will enable us to validate our technology to meet upcoming regulatory requirements".
---
About Kongsberg Geospatial: Based in Ottawa, Canada, Kongsberg Geospatial creates precision real-time software for mapping, geospatial visualization, and situational awareness. The Company's products are primarily deployed in solutions for air-traffic control, Command and Control, and air defense. Over nearly three decades of providing dependable performance under extreme conditions, Kongsberg Geospatial has become the leading geospatial technology provider for mission-critical applications where lives are on the line. Kongsberg Geospatial is a subsidiary of Kongsberg Defence Systems.
Media contact: 1-800-267-2626 or reach us by email at info@kongsberggeospatial.com