SuperGIS is Selected for Public Infrastructure in Nepal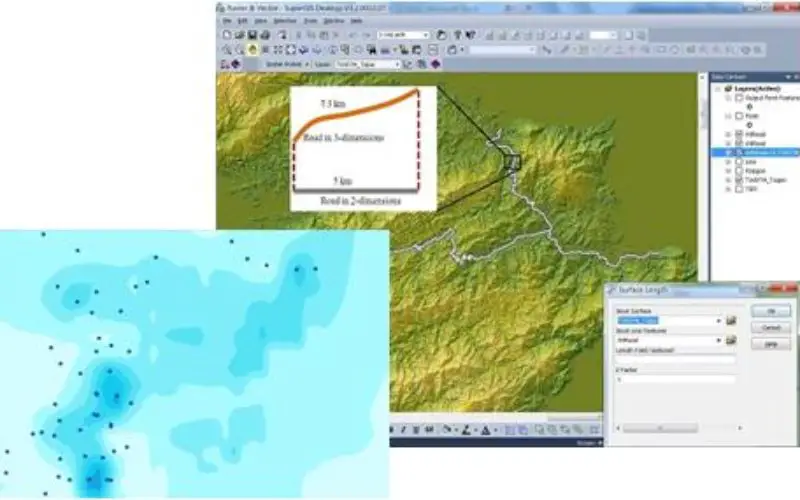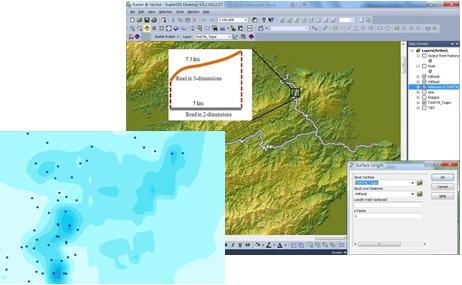 Supergeo Technologies, the global leading GIS software and solution provider, announces that Rajdevi Engineering Consultant utilizes SuperGIS Desktop, SuperGIS Spatial Analyst and SuperGIS 3D Analyst in several governmental public infrastructure projects in Nepal.
Located in Kathmandu, Rajdevi Engineering Consultant, a partner of SATPALDA Geospatial Services, India, was selected by Nepal government to work on several public infrastructures in the country. The consulting team provides professional engineering services with GIS technologies to efficiently elevate project quality and building effectiveness.
SuperGIS Desktop can help engineers to easily perform geoprocessing and analyze various types of geospatial data, such as parcel, roads, pipeline, the density of population in the construction area etc.. With Buffer function in SuperGIS software, decision makers can see the influence on neighbor areas clearly, and dig out the potential problems, to avoid noise or air pollution expansion, and plan for ideal infrastructure establishment.
Also, in public infrastructure projects, 3D Analyst plays an important role. Engineers can get the overview and examine geospatial data in 3D view, so that the bridges, roads or other buildings can be designed with realistic perspectives to perfectly work in the real-world.
SuperGIS Desktop free trial: http://www.supergeotek.com/download_6_desktop.aspx
 #  #  #
 About Supergeo
Supergeo Technologies Inc. is a leading global provider of GIS software and solutions. Since the establishment, Supergeo has been dedicated to providing state-of-the-art geospatial technologies and comprehensive services for customers around the world. It is our vision to help users utilize geospatial technologies to create a better world.
Supergeo software and applications have been spread over the world to be the backbone of the world's mapping and spatial analysis. Supergeo is the professional GIS vendor, providing GIS-related users with complete GIS solutions for desktop, mobile, server, and Internet platforms.
Marketing Contact:
Patty Chen
Supergeo Technologies Inc.
5F, No. 71, Sec. 1, Zhouzi St., Taipei, 114, TAIWAN
TEL:+886-2-2659 1899
Website: http://www.supergeotek.com
Email: patty@supergeotek.com