Microsoft launches Azure Location Based Services for Geospatial Needs Across Industries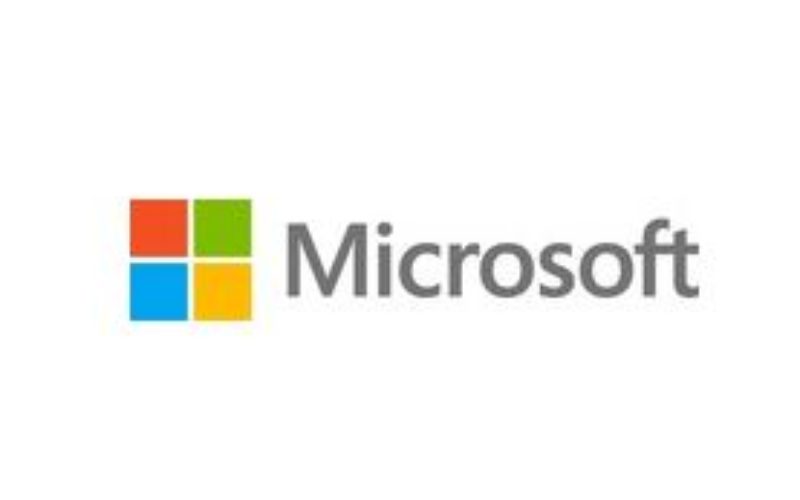 Together with an ecosystem of partners, Microsoft's cloud offers enterprise customers choice and options for using location data to solve issues such as asset location tracking, fleet management and traffic congestion.
REDMOND, Wash., Nov. 28, 2017 /PRNewswire/ — Microsoft Corp. is launching Azure Location Based Services to offer enterprise customers location capabilities. Azure Location Based Services are integrated directly into Azure, enabling enterprise customers to add Location Based Services to their existing Azure cloud solutions with the assurance that it meets Azure's world-class standards of privacy, compliance, scalability, management and simplicity. These new location capabilities will provide cloud developers with critical geographical data to power a multitude of use cases, including Internet of Things (IoT) asset tracking, fleet management, logistics, automotive, urban planning, retail and more.
"As IoT continues to transform businesses by providing breakthrough insights and capabilities for connected assets, location is becoming an important aspect to consider," said Sam George, director, Microsoft Azure IoT. "For instance, a department of transportation can now use Azure Location Based Services to analyze and improve traffic in congested cities, freight companies can provide improved fleet management and logistics, and all businesses can track the location of assets and be notified when their location changes."
TomTom will supply location data on Azure Location Based Services, providing Microsoft with advanced location and mapping capabilities. Azure Location Based Services include a set of APIs that provide mapping, search, routing, traffic and time zones that will be available through Azure. Microsoft customers will benefit from high-quality location data from TomTom's unique global community and its global partner network, whose users continually provide active and passive map and traffic data insights. Azure Location Based Services customers will benefit from contributions of hundreds of millions of connected devices worldwide.
"We chose to partner with Microsoft because it has expertise in scaling globally with enterprise customers and shares a joint vision with TomTom to make location a fundamental aspect of the cloud," said Anders Truelsen, managing director of BU Licensing at TomTom. "Mapmaking is in TomTom's DNA. By building on top of Microsoft's cloud, we believe this will make our data more accessible than ever and will empower developers to use our APIs to light up mapping scenarios for both consumer and commercial customers."
Several service providers in the mobility space have been testing Azure Location Based Services in private preview. Cubic Telecom, an Irish-based global telecommunications service provider in the IoT and automotive sectors, has built a proof of concept that uses the services to rank the effectiveness of the charging station placements and suggest new charging locations based on network hotspots using their aggregated (and anonymous) connectivity data. Fathym, a U.S.-based IoT solutions company, is using the services to help cities and government agencies visualize road weather conditions on a map and optimize for other routes if weather conditions are unsafe.
Esri, an enterprise mapping and geographic information system (GIS) technology leader, also intends to join Azure Location Based Services to provide business customers with a complete set of location data management, digital mapping and geographic analytics, provided through Esri's ArcGIS suite and developer APIs.
"We are excited to partner with Microsoft on its Azure Location Based Services," said Christopher Cappelli, vice president of Global Business Development and Sales, Esri. "Microsoft and Esri have been strategic partners with one another for more than 20 years and have joint customers all over the world. Our joint customers have already benefitted from incorporating their existing Esri ArcGIS systems using our GeoEvent Server with Microsoft's Azure cloud and Azure IoT solutions. Others interested in incorporating location services into their apps and systems can also immediately take advantage of our complete array of capabilities for mapping and analytics."
With the addition of Azure Location Based Services to the Microsoft Azure cloud platform, developers and enterprises can seamlessly build location-aware solutions on Azure, leveraging the same billing, account and Azure infrastructure as all other Azure services. Currently in public preview, Azure Location Based Services will launch in calendar year 2018 and will be available globally in more than 30 languages.
Microsoft (Nasdaq "MSFT" @microsoft) is the leading platform and productivity company for the mobile-first, cloud-first world, and its mission is to empower every person and every organization on the planet to achieve more.
SOURCE Microsoft Corp.
Related Links
http://www.microsoft.com