Mobile App to Boost the Cardamom Growth and Help Farmers with Site-specific Recommendations
According to recent news by The Hindu, the Spices Board and Rubber Board has signed a memorandum of understanding (MoU) with the Digital University of Kerala. The MoU was signed at the Rubber Research Institute in Kottayam to generate spatial models of soil nutrients in cardamom tracts and develop an Android-based mobile application for cardamom growers to follow site-specific and need-based fertilizer recommendations.
The Spices Board and Rubber Board comes under the Ministry of Commerce and Industry, Government of India. The board's primary function includes the development of small and large cardamom, promotion, development, regulation of export of spices, and control on the quality of spices for export. The Spices Board also undertakes research activities on cardamom (small & large) under Indian Cardamom Research Institute.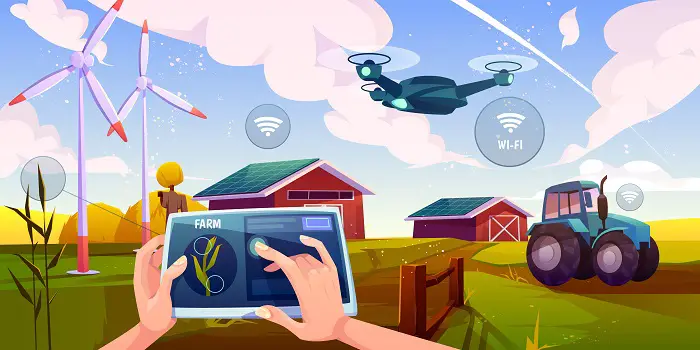 The Indian Cardamom Research Institute, Myladumpara, the research wing of the Spices Board, initiated the collaborative project with the Rubber Research Institute of India, Rubber Board, and the Geospatial Analytics Division of the Digital University (formerly IIITM-K).
Site-specific nutrient management and judicious use of fertilizers are important for economic and environmental reasons. The project will document the major, secondary, and micronutrient status of cardamom growing areas and apply geostatistical techniques to generate spatial models of soil nutrients and disseminate information to farmers through the app to boost cardamom growth.
Area Plantation of Cardamoms in India
In India, small cardamoms are produced in Kerala, Karnataka, and Tamil Nadu State. In 2016, the total area under small cardamoms plantation was reported 70,080 Ha of the 3 states above with Kerala State being reported with the largest planting area, amounting to 39,680 Ha followed by the Karnataka States with 25,240 Ha and Tami Nadu with 5,160 Ha.
Furthermore, similar to small cardamom, large cardamom was also widely cultivated in India, in the same period, large cardamoms were mostly produced in Sikkim and West Bengal State. 
According to Spices Board figures from an advanced estimate for 2020-21, around 69,000 hectares are under the crop in the country with a production of 22,500 tonnes.
Production of Cardamoms in India
Cardamoms production by India in the period of 2016 until 2019 had fluctuated greatly. Production of small cardamoms in 2016 was reported to reach 23,890 Mt of which Kerala State was reported to be the largest producer with 21,503 Mt or 90% of the total production of small cardamom m in India during that period.
Meanwhile, cardamom production in Kerala is likely to see a fall this year with farming operations witnessing disruption from a shortage of labor and heavy rain. The State has around 50,000 hectares under the crop. The annual average production is nearly 20,000 tonnes. Around 35,000 families are accounting for over 60% of cardamom production.
Sources –
Also Read –
GIS-based System for Optimal Site Selection of Sewage Treatment Plants