Survey of India Launches Web Portal to Download Maps
According to recent news reported by PTI, the government on Monday launched a website giving people the access to download 3,000 maps prepared by the Survey of India (SoI) but made Aadhaar mandatory for the purpose. SoI is the national mapping agency, which completed 250 years of the Great Trigonometry Survey on Monday (The Great Trigonometry Survey was started by British surveyor Col. William Lambton on the 10th of April 1802.).
Using Aadhaar number, a person can download three maps every day from the portal (http://soinakshe.uk.gov.in/) launched on Monday.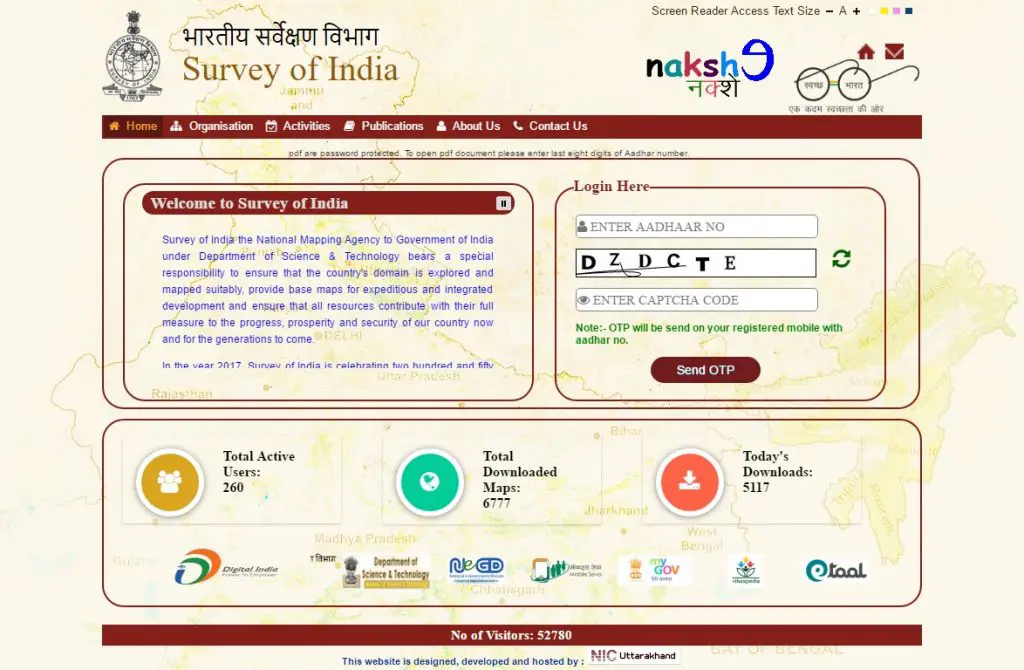 Harsh Vardhan, minister of Science and Technology, said the motto behind making Aadhaar mandatory for using this service was to make it available "only to Indians".
The initiative comes days after Aadhaar was made mandatory for filing Income Tax Returns. The government is also mulling to make Aadhaar mandatory for booking air tickets.
"We wanted to make passport mandatory for this service, but then not all people have passports, so we have made Aadhaar mandatory for people," said Swarna Subba Rao, Surveyor General of India.
It has a wide archive of maps. The institute first published a 'Map of Hindoostan' in 1783, depicting the subcontinent region comprising India, Pakistan, Burma (now Myanmar), Bangladesh, and parts of Afghanistan.
The SoI has a rich collection of over 5,000 maps. While it made 3,000 maps open to the public for download, 1700 will be available for downloading soon. The remaining maps are awaiting clearance.
Under the National Map Policy 2005, it had become necessary to make non-defence maps accessible for public.
"Earlier, even government departments had to pay some amount to get the maps from Survey of India. We have relaxed that norm now," Ashutosh Sharma, secretary, the ministry of Science and Technology, said.
Harsh Vardhan said the SoI is also awaiting clearance from Nepal to measure the height of Mt. Everest post-2015 earthquake.
Interestingly, Everest has been named after former Surveyor General of India Col Sir George Everest. The measurement of the world's highest peak has been made by the SoI.
"We want to make it a scientific collaboration between India and Nepal to remeasure maps," Vardhan said.