New Esri Workbook Teaches Web GIS App-Building Skills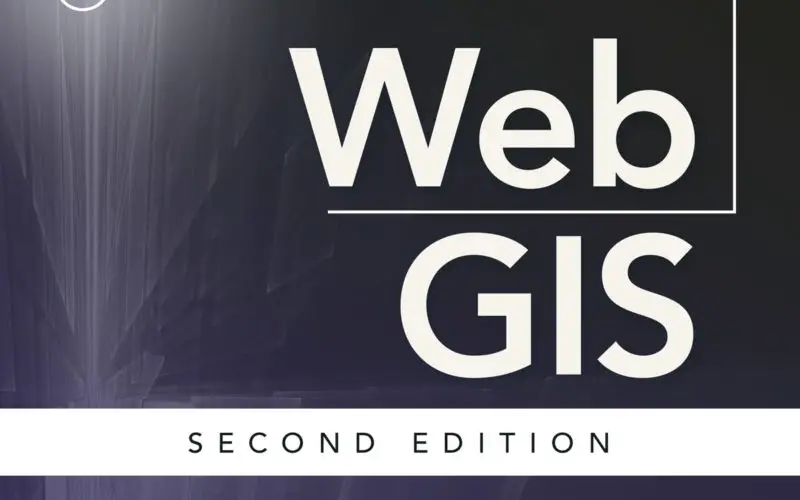 Redlands, California—The demand for geographic information system (GIS) apps designed for use on the web and mobile devices is skyrocketing, fueling the need for people trained to build and deploy Web GIS apps.
A new workbook from Esri, Getting to Know Web GIS, second edition, will give people of all skill levels the knowledge to build an array of Web GIS apps using the latest Esri ArcGIS technology. Once built and shared online—often in a short amount of time—these apps deliver authoritative maps, analytics, and other geographic information to the public, colleagues, and decision-makers.
"Web GIS makes GIS accessible to everyone," said workbook author Pinde Fu, a senior GIS application developer at Esri and an adjunct faculty member at Harvard University Extension School and the University of Redlands.
Readers will learn how to quickly make Web GIS apps using configurable app templates in ArcGIS Online; apply the ArcGIS Online cloud-based analytics and smart mapping capabilities to create informative, meaningful, and beautiful maps; build 3D scenes within apps; and much more.
GIS is undergoing democratization online. Employees within organizations who have little or no GIS experience can now—with some training—create, view, use, contribute, and share geographic information using Web GIS apps. It's no longer necessary to be an accomplished developer to build Web GIS apps, as the configurable templates ArcGIS offers require zero programming, and other apps can be built with minimal programming.
"Web GIS has unlocked the power of GIS," Fu said. "Using Web GIS is as easy as using a smartphone."
Fu's workbook walks readers through interesting assignments using the ArcGIS platform. Readers learn how to
Create the popular Esri Story Maps apps.
Make web apps for collecting volunteered geographic information (VGI) such as graffiti sightings and pothole reports.
Harness the power of real-time GIS using Operations Dashboard for ArcGIS.
Build 3D web scenes in ArcGIS Pro, such as a scene depicting earthquake locations.
Workbook readers also will learn to build apps using Web AppBuilder for ArcGIS, AppStudio for ArcGIS, andArcGIS API 4.0 for JavaScript. Other sections of the comprehensive workbook delve into publishing map services with ArcGIS for Server, creating time-enabled apps, and configuring app widgets with Web AppBuilder for ArcGIS.
Fu leads the ArcGIS platform engineering team at Esri Professional Services, where his focus has been on developing web apps for emergency management, health and environmental research, and natural resources management. He also was the lead author for the 2010 Esri book Web GIS: Principles and Applications, which laid the theoretical groundwork for Getting to Know Web GIS.
The workbook tutorials have been updated to work with the latest releases of ArcGIS Online and other Esri products. Sample data for the latest workbook is available on the Esri Press Book Resources web page.
Getting to Know Web GIS, second edition, is now available in print (ISBN: 9781589484634, 409 pages, US$84.99) or as an e-book (ISBN: 9781589484610, 350 pages, US$39.99.) The print edition of the book can be obtained from online retailers worldwide, at esri.com/esripress, or by calling 1-800-447-9778. The e-book edition is available for purchase from online retailers. Outside the United States, visit esri.com/esripressordersfor complete ordering options, or visit esri.com/distributors to contact your local Esri distributor. Interested retailers can contact Esri Press book distributor Ingram Publisher Services.