Orbit GT Releases 3D Mapping Content Manager V18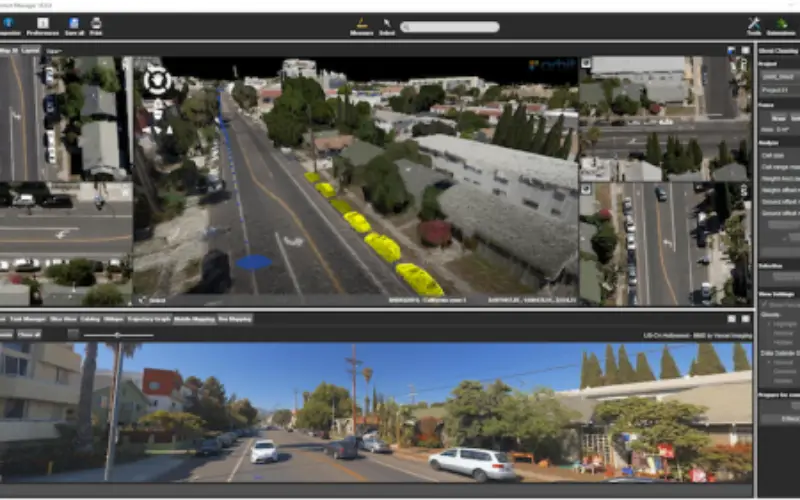 Jan. 30, 2018 – Orbit GT is happy to release the new 3D Mapping Content Manager v18.
"The Content Manager is arguably the most unique yet extremely powerful product in our 3D Mapping portfolio,", says Peter Bonne, CEO of Orbit GT. "As version 18 bundles all the expertise and technology to support the various types of 3D mapping techniques, the Content Manager now offers capabilities for Oblique Imagery, UAV Mapping, Indoor and Terrestrial scanning projects on top of its Mobile Mapping capabilities.  The Content Manager is a vital product for everyone challenged with large mapping projects.  It is the ideal tool to optimize and prep your data to be used in Feature Extraction, Analysis, Publication or sharing online using 3D Mapping Cloud."
Update highlights :
Fusion of Mobile, UAV, Aerial, Indoor and Terrestrial 3D Mapping, LiDAR and Imagery combined
Enhanced Catalog facilities to match with all 3D Mapping data
Enhanced Data Upload to 3D Mapping Cloud processes
Single measure controller for Map 3D, Mobile Mapping, Oblique and UAS data views.
Horizontal and Vertical grid correction upon import and export point cloud files.
Advanced tools to re-organize, merge and export Orbit Runs.
Manage multiple ghost cleaning areas.
Various of usabilities, enhancements and bugfixes.
3DM Content Manager is available for download today:
https://orbitgt.com/3dm-content-manager/#download
As we experience many of Orbit GT customers are using several techniques of reality capture, such as Mobile Mapping, UAS Mapping, Oblique Aerial, Indoor and Terrestrial scanning, we worked hard towards an integration of our portfolio to offer a single product line covering the needs for each of these domains.  This native integration is a sure win for every customer and user.