SuperPad Reveals NTRIP Solution to Achieve Centimeter Level Accuracy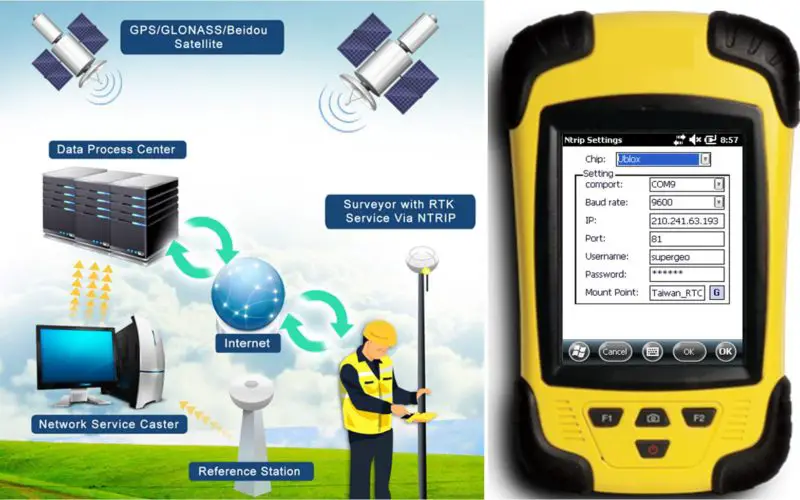 Supergeo, the leading GIS software and solution provider, is going to release NTRIP solution on its Windows Mobile GIS app, SuperPad, for high accurate field data collection and geospatial workflow enhancement.
SuperPad is a feature-rich mobile GIS application for field-based personnel to collect, edit, display and measure spatial data at a reasonable budget. The highly flexible development environment and customized extensions enable users to create an ideal platform. Moreover, SuperPad supports to synchronize the data with enterprise's server in improving the work efficiency.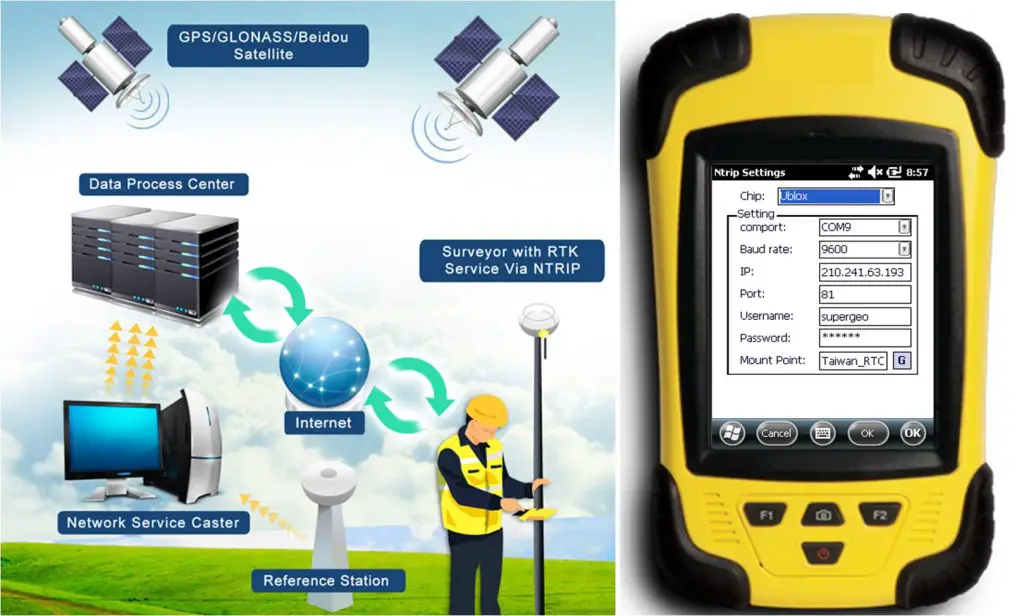 The upcoming SuperPad 3.3 version will support NTRIP solution with RTK technology. Real Time Kinematic (RTK) satellite navigation, one of the latest and widely used technologies within the field of Differential GNSS (DGNSS), significantly enhances the precision of the positioning data. RTK positioning can greatly raise the accuracy to centimeters level.
With the NTRIP solution, SuperPad can not only be capable of handling post-process DGNSS workflow, but also allow users to connect to respective network RTK service provider with NTRIP protocol, bringing a convenient and highly accurate real-time data collecting workflow for advanced field work.
The NTRIP solution of SuperPad allows user to connect with NTRIP caster service like virtual reference station (VRS) RTK service provider or private station services. Its simple operations for turning on the module and quick-to-use settings will save much time for surveyors and widely support mainstream GNSS modules like U-Blox, Hemisphere and NovAtel.
Progress of the SuperPad NTRIP Extension is also visualized as a condition monitoring informer on the map intuitively. Users looking for high accuracy or precision status with the RTK correction will find more details about the fixing mode and GNSS information presented clearly with the renewed GPS Status pages.
Experience SuperPad and elevate geospatial work quality
http://www.supergeotek.com/download_6_mobile.aspx
Learn more about how SuperPad assists field tasks
http://www.supergeotek.com/ProductPage_SP3.aspx
Witness the new solution by SuperGIS live webinar:
https://attendee.gotowebinar.com/register/1939290386665671426
#  #  #
About Supergeo
Supergeo Technologies Inc. is a leading global provider of GIS software and solutions. Since the establishment, Supergeo has been dedicated to providing state-of-the-art geospatial technologies and comprehensive services for customers around the world. It is our vision to help users utilize geospatial technologies to create a better world.
Supergeo software and applications have been spread over the world to be the backbone of the world's mapping and spatial analysis. Supergeo is the professional GIS vendor, providing GIS-related users with complete GIS solutions for desktop, mobile, server, and Internet platforms.
Marketing Contact:
Patty Chen
Supergeo Technologies Inc.
5F, No. 71, Sec. 1, Zhouzi St., Taipei, 114, Taiwan
TEL:+886-2-2659 1899
Website: http://www.supergeotek.com
Email: patty@supergeotek.com