Now, Chennai autos GPS-fitted, Costlier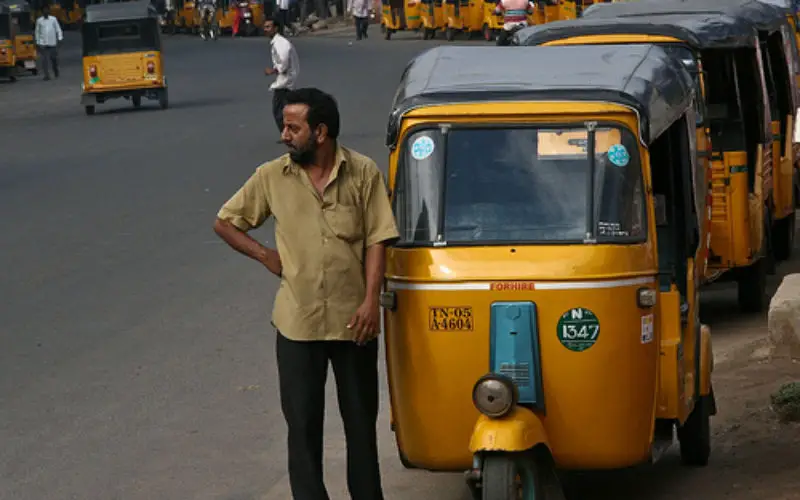 Chennai: In a first-of-its-kind development in the country, auto-rickshaws in Chennai will be fitted with a meter with a global positioning system (GPS) and electronic digital printer, Tamil Nadu Chief Minister J. Jayalalithaa said on Sunday.
In a statement issued in Chennai revising the tariff for auto-rickshaws, Jayalalithaa said: "For the first time in India, auto-rickshaws plying in Chennai will be fitted with GPS and electronic digital printer, free of cost, by the government, involving an outlay of Rs.80 crore."
She said the traveling public will be given a receipt with the distance traveled and the tariff rate.
"The operation of the auto-rickshaws will also be monitored effectively," she added.
The meter, the chief minister explained, will also have a 'panic button' so that a passenger can pin it in case of any danger. The device enables monitoring by a control center.
She said the government has fixed the minimum tariff rate at Rs.25 for the first 1.8 km and Rs.12 for every additional km.
For night travel (between 10 p.m. and 5.a.m.), the tariff will be higher by 50 percent.
The waiting charges will be Rs.3.50 per five minutes, and Rs.42 per hour.
The revised tariff will be effective from Sunday and the tariff cards can be obtained from the regional transport authority office by the auto-rickshaw drivers.
"One of the barometers of the law and order situation in a state/city is how the auto-rickshaw/taxi drivers charge their customers and how the government implements the rule of law. In Chennai, auto-rickshaws are notorious for overcharging. I hope at least the government will now implement strictly the rule of law," J. Nitya a private sector employee told IANS.
In 2007, when the auto-rickshaw tariff was last revised, the minimum meter rate was fixed at Rs.14.
Source: NDTV