Online Portal Improves Access to Geoscience Data From Africa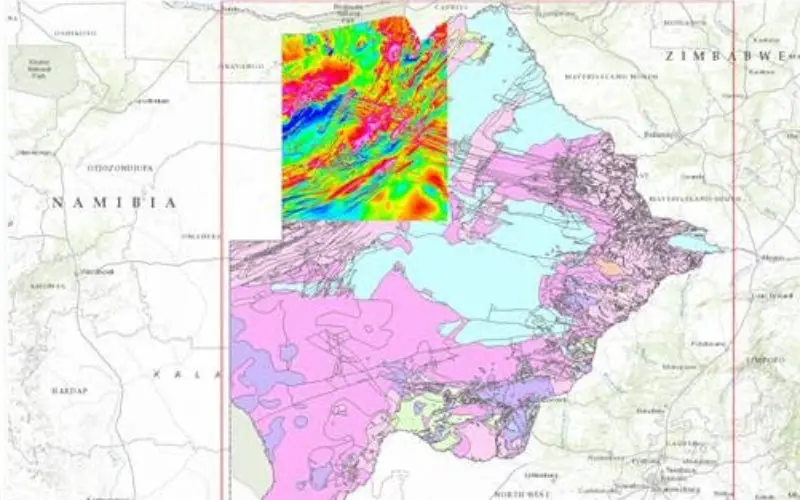 The Botswana Geoscience Institute (BGI) is launching a Geoscience Portal that provides free access to multi-disciplinary datasets from Ngamiland, a district in the country's northwest, for a period of one year.
Building on the success of online geoscience initiatives in North America, Europe and Australia, the portal is intended to help Botswana attract new investment in resource exploration, improve transparency and stimulate collaboration between government, industry and the public to advance understanding of the economic and social needs of the North-West district.
"In addition to encouraging investment, improved discovery and interpretation of the Ngamiland datasets can assist us in furthering our understanding of other issues, such as the causes of earthquakes in the region, evolution and geodynamics of the delta system, and contribution in the development of seismic hazard maps and zonation," said Motsamai Tarzan Kwadiba, Chief Geophysicist with the Botswana Geoscience Institute.
Partnering with the BGI and industry stakeholders, Geosoft will provide a web portal solution that makes geoscientific and supporting data and information from Ngamiland freely accessible online, and will support the portal for the duration of the pilot project.
The Botswana Geoscience Portal was presented at the GeoInformation Management in Africa Symposium held during the Indaba African mining conference in Cape Town, and will launch in mid-February, 2016. Hosted by Geosoft, the symposium brought together key stakeholders in African government organizations with subject matter experts to discuss the role people, process, and technology play in using geoscientific data to foster sustainable collaboration.