PhD (Geoinformatics) – Bharati Vidyapeeth Deemed University, Pune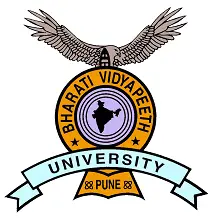 The Institute of Environment Education and Research, Bharati Vidyapeeth Deemed University (BVIEER) is unique educational and research institution. The distinctive characteri-stics of the BVIEER are its wide mandate of teaching, research and extension which have been major thrusts of the Institute.
The Institute has a major research program in both environment Science and Geoinformatics. The faculty undertake several consultancy projects at the behest of various organizations. The research projects are funded by various Government organizations such as the Ministry of Science and Technology, Department of Biotechnology, Ministry of Environment and Forests, Central Zoo Authority, Mahad Industrial Estate, etc. The research done at the Institute is cutting edge and uses an interdisciplinary approach. A list of research projects (ongoing and completed) is given in the section on 'Research'.
About PhD (Geoinformatics):
The Ph.D program at the Institute focuses on multidisciplinary studies to include projects on various aspects of Geoinformatics including applications as well as development of models, algorithms, etc. The Ph.D program consists of coursework and thesis research and presentation. The course work will consist of three papers:
Tools and Techniques in Geoinformatics

Quantitative Analysis Techniques

Literature Review
All the three papers are compulsory. The duration of the course work will be one semester. Each paper will be taught for minimum of 50 hours and maximum of 60 hours. The 3rd paper" Reviewing of Published Research Work" in the area of the students Ph. D. topic will be a continuous process. In Paper I the student should select practicals to cover a 60 hour period. The selection of the practical will be done based on the research topic in consultation with the respective guide and the HOD/ Director.
In addition, to attain a degree, the student needs to have published three papers in a scientific journal of Impact Factor >1
Eligibility: The candidate needs to have completed a two year Masters degree in a related discipline.
Admission:
Admission to the Doctorate Program in Geoinformatics requires the following:
Eligibility of the candidate based on the eligibility criteria mentioned above.

Submission of application form and payment of application fee.

Merit obtained in the PhD Entrance Exam conducted every year at the Bharati Vidyapeeth University (questions based on the syllabus for the Masters in Geoinformatics)

Presentation of Thesis Topic and Interview Process carried out at the Institute based on the entrance exam results.

Submission of Research Plan to the Institute
Please contact the Institute for further details you can mail us on bvieer@vsnl.com or contact on 9422504655 / 9423011933 / +91-20-24375684 / +91-20-24362155.
Read more about PhD (Geoinformatics)