Why Is Pigeon The Optimal Indoor Positioning System?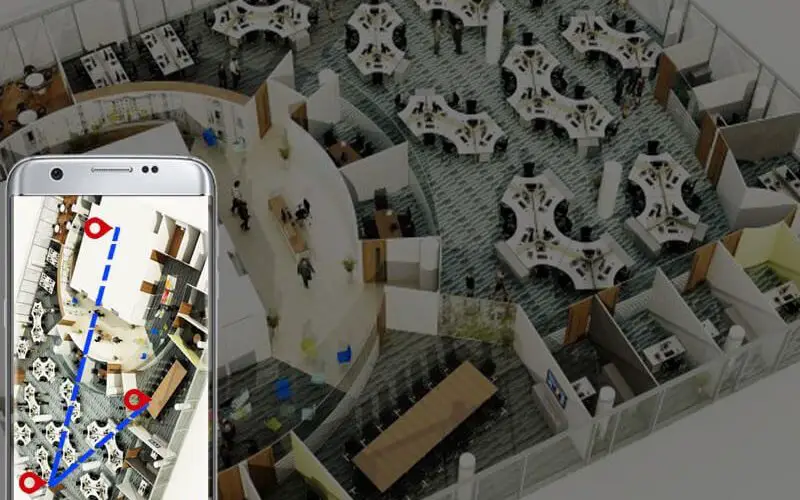 Top 5 Benefits of this Indoor Navigation Solution
Large facilities such as corporate campuses, conventional centers, healthcare facilities, and amusement spaces such as zoo parks and resorts need a robust indoor positioning system for real-time facility management and enhanced visitor experience.
The Pigeon positioning and navigational platform is a 360-degree indoor navigation solution which provides numerous benefits.
Here are the top 5 benefits:
Indoor Navigation Solution
Indoor navigation and wayfinding in large facilities can become effortless by adopting the right navigation solution. Pigeon uses existing WiFi of the facility or integrates beacons wherever necessary to facilitate step-by-step navigation relayed on users' Smartphones or tablets.
Indoor navigation can be an immense asset in healthcare centers, shopping malls, warehouses, or convention centers. Pigeon's breezy interface and accuracy make navigation easy and precise.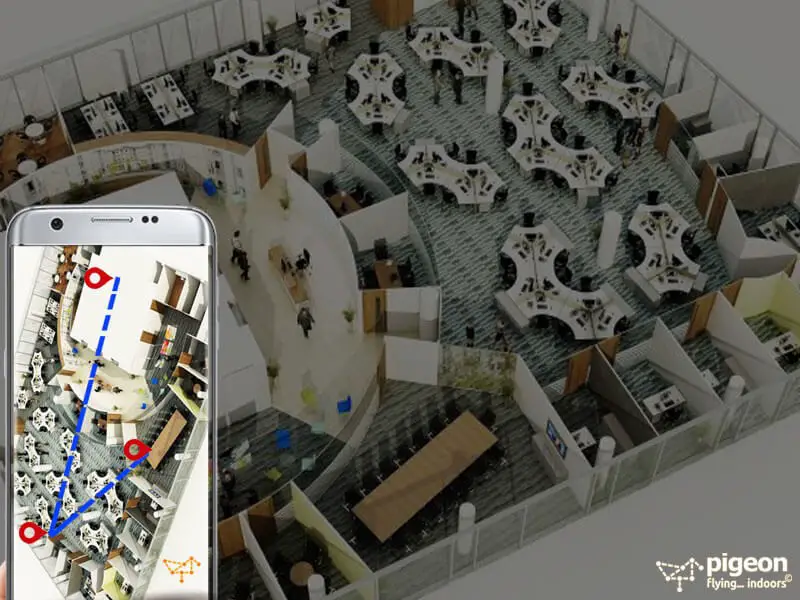 Geofencing
Large industrial parks, government facilities and transportation hubs among other facilities spread over a large tract of land need to employ a virtual boundary as well in order to keep track on inward and outward movement.
Pigeon's Geolocation technology makes it possible for facility administrators to employ geofencing, which makes it possible to locate devices within this virtual perimeter.
Proximity Marketing
Proximity marketing is the latest phenomenon aimed at increasing customer engagement along the purchase journey and beyond. Pigeon makes it easy to incorporate videos, text and graphics to inform your customers of latest offers and rewards.
Shopping malls, resorts and amusement parks, and trade events/conventions can use this feature to increase footfall at their store inside the facility. Entrepreneurs can even create virtual stamping mechanism for visitors to redeem points/rewards when they are within the facility.
Location Based Services
Pigeon's technology allows for Location Based Services (LBS) to ensure users are updated with latest information on the facility and resources. Pigeon's notifications feature is used to relay information based on user location within the facility.
Healthcare centers, transportation hubs, sports stadiums, zoo parks, etc. tend to benefit immensely from this feature. Push notifications, safety alerts, navigational bookmarks are some of the applications Pigeon's LBS offer.
Indoor Location Tracking
Pigeon's Geolocation tracking technology facilitates accurate detection & monitoring of movable and immovable assets within the venue.
International trade expos and conventions benefit from Pigeon's location tracking option for reticulate event management.