SpaceX Falcon 9 Successfully Launched Taiwan's Formosat-5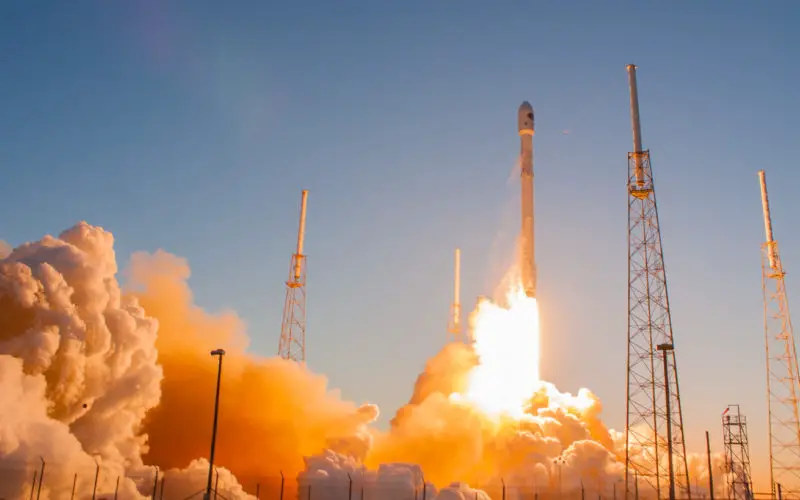 A SpaceX Falcon 9 successfully launched a long-delayed remote sensing satellite for the government of Taiwan Aug. 24, executing another first stage landing in the process.
The rocket's only payload, the Formosat-5 remote sensing satellite, separated from the upper stage a little more than 11 minutes after launch. The satellite was deployed into a sun-synchronous orbit at an altitude of 720 kilometers.
Formosat-5 is an Earth remote sensing satellite which was built and operated by the National Space Organisation of the Republic of China (Taiwan), known by the acronym NSPO. The 450-kilogram spacecraft was the first such satellite built domestically by Taiwan, and succeeds Formosat-2, retired a year ago. It is the first spacecraft larger than a CubeSat to be developed and constructed by the Republic of China, although Taiwanese officials proudly insist this is an ingenious spacecraft.
Equipped with the Remote Sensing Imager (RSI) payload, providing multispectral and panchromatic imaging capabilities, Formosat-5 will replace the Formosat-2 satellite which was retired last August.
Formosat-5 also carries the Advanced Ionospheric Probe, or AIP, package, which will study the behavior of plasma within Earth's ionosphere. The spacecraft has a mass of 475 kilograms (1050 lb) and is expected to operate for at least five years. It will be placed into a near-polar sun-synchronous orbit at an altitude of about 720 kilometers (447 miles, 389 nautical miles).
The Remote Sensing Imager is the primary instrument aboard Formosat-5. Built by a partnership of the National Space Organisation and industrial partners within the Republic of China, the instrument is a push-broom imager with a 45-centimetre (18-inch) Cassegrain reflector telescope.
It is expected to produce panchromatic images with a resolution of up to two meters (6.5 feet) per pixel, and multispectral images with a resolution of four meters (12 feet) per pixel. Multispectral images will consist of red, green, blue and near-infrared bands.