SuperGeo Webinar: Top 10 Features SuperGIS Desktop
SuperGeo Webinar: 10 Most Useful Features of SuperGIS Desktop
5th February, 11:00 AM – 11:30 AM (India Standard Time)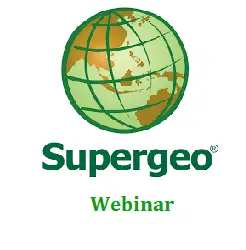 Are you looking for powerful and comprehensive GIS solutions? Something that may meet all your GIS needs, but costs relatively low?
To make GIS software friendlier and easier to access, Supergeo, the leading GIS software provider, collects GIS users' ideas around the world, and vote the 10 most useful features of SuperGIS Desktop for you. The key features cover 3D data view, geodatabase support, advanced GIS analyses, automatic process designer, etc.
Join us and see what are the most popular and useful GIS tools to support your geospatial tasks.
In this webinar you will learn more about:
◆ Advanced geodesy data observation in 3D view
◆ No worries: GIS data compatibility and continuity
◆ Easy data production and applicable solutions
◆ Good business: best location allocation
◆ Intelligent GIS design, management, and analysis
Who should attend?
GIS professionals, Analysts, Managers, and anyone who are interested in increasing work efficiency with GIS Tech.
Speaker
Danny Wang
Product Specialist, Supergeo Technologies
Read webinar info at: http://goo.gl/v934Gu