SuperGIS 3D Earth Server 3.2 to Enhance 3D Map Display Performance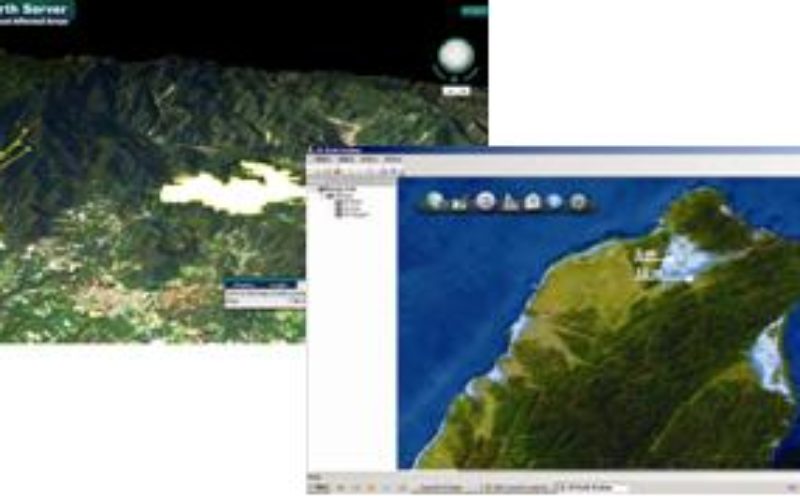 Supergeo Technologies is going to release front end applications for enhanced 3D map display performance for SuperGIS 3D Earth Server 3.2 users. The desktop client application, SuperGIS 3D Earth, is to facilitate service viewing and manipulation, while SuperGIS 3D Earth Plug-in is offeredto improve map viewing efficiency on commonly used browsers, like IE, Chrome, FireFox etc.
SuperGIS3D Earth Server 3.2 is the GIS software designed to publish 3D map data and display the overlaid vector and raster data, terrain data, 3D models in 3D view. The GIS software supports users to explore geographic space or spatial relation among data with brand-new visualized experience. Through browsers, front-end users can directly view and manipulate the services in 3D environment, including Query Feature, Position Query Result, Share Screen, etc.
Both of SuperGIS 3D Earth and SuperGIS 3D Earth Plug-in provide users with smooth globe exploring experiences to view dynamic 3D models. Meanwhile, uses may perform the same functions such as Map Viewing and Query, KML and KMZ Overlaying, Viewing DTM Models, 3D Models and so forth.
SuperGIS 3D Earth enables users to see all the published services and view specific services by connecting to SuperGIS 3D Earth Server. On the other hand, users using the web plug-in can view the services specified by the web publishers. With these, enterprises can provide end-users with different front-end applications more flexibly in different projects.
More information is available at http://www.supergeotek.com/ProductPage_3DEarth.aspx.
Demo video: https://www.youtube.com/watch?v=oCidggbbBpM&list=UUZif2ttCAyr0Z-LUUrd6aKQ
Demo site (Google Chrome is suggested): http://sgs.supergeo.com.tw/SeaLevel/SGSEarth.htm
#  #  #
About Supergeo
Supergeo Technologies Inc. is a leading global provider of GIS software and solutions. Since the establishment, Supergeo has been dedicated to providing state-of-the-art geospatial technologies and comprehensive services for customers around the world. It is our vision to help users utilize geospatial technologies to create a better world.
Supergeo software and applications have been spread over the world to be the backbone of the world's mapping and spatial analysis. Supergeo is the professional GIS vendor, providing GIS-related users with complete GIS solutions for desktop, mobile, server, and Internet platforms.
Marketing Contact:
Sarah Liu
Supergeo Technologies Inc.
2F., No. 324, Sec. 1, Neihu Road, Taipei, 114, TAIWAN, R.O.C.
TEL:+886-2-2659 1899
Website: http://www.supergeotek.com
Email: sarahliu@supergeotek.com