TerraGo Edge Version 3.9.2 Takes Your Mobile Forms into Warp Drive
Accelerates Inspections, Surveys, Work Orders, Audits, Invoices and More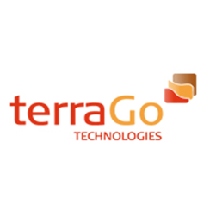 TerraGo Edge helps companies create custom forms for inspections, surveys, work orders, audits and all types of mobile data collection, and share location-tagged reports via the cloud in real-time with headquarters and customers.
Available today, TerraGo Edge version 3.9.2 enhances mobile form functionality with the introduction of QuickNote! to further improve worker productivity. Now it's even faster and easier for field workers to collect inspection and survey data with a single tap on their smartphone. And that's not all. New features in version 3.9.2 include:
QuickNote! – accelerates and improves field data collection work by introducing one-tap smart forms to automate repetitive tasks based on user's notebook, minimize steps for data collection and improve the quality of data captured in the field.
Notebook Access Control – lets you organize your notebooks, and all related resources, according to your organization structure, divisions, teams, groups, projects or jobs.
GeoPackage (SQLite) Export – now you can export directly from the Edge Server to a standard OGC GeoPackage, an open format for geospatial information stored in a SQLite database.
Learn more about all the new features in the TerraGo Edge 3.9.2 Product Release Notes.