Trimble Adds GNSS Positioning to its Field Link Layout Solution for General Construction Contractors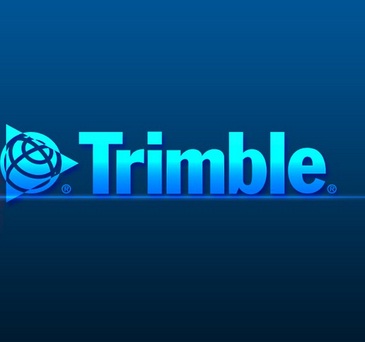 SUNNYVALE, Calif., March 1, 2016—Trimble (NASDAQ: TRMB) announced today that its construction layout software, Trimble® Field Link, can now be used with the Trimble R8s GNSS receiver. This addition extends Trimble's portfolio of positioning and scanning solutions that enable general contractors to take advantage of Global Navigation Satellite System (GNSS) technology when performing layout, as-built assessments and quality assurance (QA) checks, while using software designed for building construction positioning work.
On busy construction sites, contractors find that work can be interrupted when an obstruction lies between the point of measurement and the total station, requiring a new station setup and lost time. With GNSS technology, there is no need to maintain line of sight with the total station. Instead, the contractor only needs a clear view of the sky to capture measurements fast. The Trimble R8s delivers sub-centimeter horizontal positioning accuracy in a lightweight, rugged design.
Trimble Field Link software offers an easy-to-use interface and workflows designed for general contractors to locate and record layout points with a range of field sensors including robotic total stations, the Trimble Rapid Positioning System and GNSS technology The R8s GNSS receiver takes advantage of Global Positioning System (GPS) and other satellite-based positioning systems to provide general contractors with a convenient way to perform daily tasks such as formwork, deck layout and QA/QC routines.
"The combination of Trimble Field Link and the Trimble R8s receiver enables contractors to leverage the speed and simplicity of GNSS with the same office-to-field workflow they are already using with a total station," said Jim McCartney, segment manager for Trimble's General Contractor/Construction Manager Division. "Now, contractors can use the most suitable positioning technology for each layout task without switching between multiple controller units and field software."
Trimble Field Link 3.4 is made for contractors and tailored for building construction applications, so contractors stay focused on completing the task at hand. With wired or wireless connectivity, Trimble Field Link syncs field and office, to ensure that only the latest iterations of designs and reports are available in the field and QA/QC results are available immediately. Collaboration on large projects is further simplified with Trimble Connect compatibility. Trimble Connect is a cloud-based collaboration platform that provides coordinated information across the Design-Build-Operate (DBO) continuum, streamlining the process of combining Building Information Modeling (BIM), 3D and 2D models via the Web.
Availability
The Trimble R8s GNSS system for general contractors is available now through the global network of BuildingPoint™ distribution partners. Three configuration options are available: Base Station plus Rover, Rover or Base Station-only. All configurations come complete with the accessories necessary to be productive immediately.
About Trimble Buildings
The Trimble R8s GNSS system for general contractors is a solution within the portfolio of Trimble Buildings, a part of Trimble's Engineering and Construction segment focused on solutions that optimize the complete Design-Build-Operate (DBO) lifecycle of buildings. Trimble is dedicated to transforming the industry—increasing productivity, reducing waste and optimizing schedules, budgets and real estate portfolios—with powerful solutions that streamline communication and collaboration. These targeted solutions enable architects, engineers, contractors, owners and occupiers to realize greater agility, efficiency and insight. Used in over 150 countries around the world, Trimble Buildings' solutions are transforming the way the world designs, builds and operates infrastructure and buildings.
For more information visit:  buildings.trimble.com.
About Trimble
Trimble applies technology to make field and mobile workers in businesses and government significantly more productive. Solutions are focused on applications requiring position or location—including surveying, construction, agriculture, fleet and asset management, and mapping. In addition to utilizing positioning technologies, such as GPS, lasers and optics, Trimble solutions may include software content specific to the needs of the user. Wireless technologies are utilized to deliver the solution to the user and to ensure a tight coupling of the field and the back office. Founded in 1978, Trimble is headquartered in Sunnyvale, Calif