UrtheCast Announces the Signing of a Contract exceeding $100M for the Delivery of a SAR-XL Satellite as an "Accelerator Mission" for the OptiSAR™ Constellation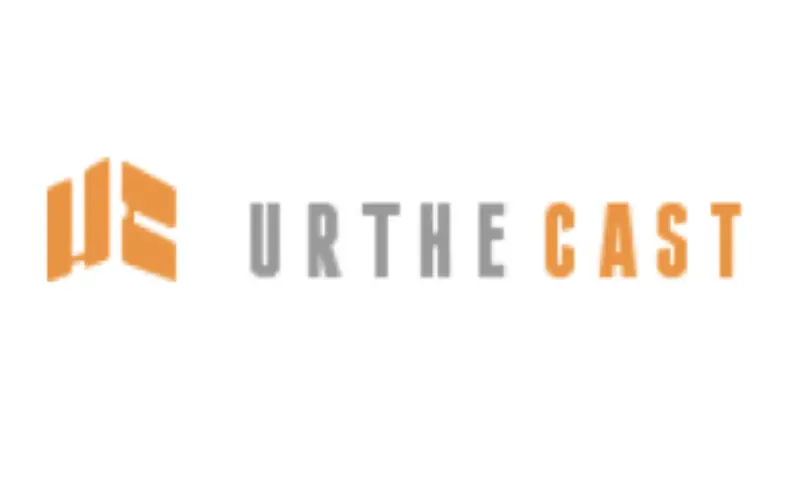 VANCOUVER, Aug. 14, 2017 /CNW/ – UrtheCast Corp. (TSX:UR) (the "Company") announced today that it has entered into a contract with a confidential customer for the development and delivery of a dual-frequency stand-alone Synthetic Aperture Radar (SAR) operational-class satellite as an "accelerator" for the OptiSARTM Constellation.  The exact amount of the contract is not being disclosed at this time for confidentiality and competitive reasons, but the Company can confirm that it is a substantial contract worth in excess of one hundred million Canadian dollars.  The contract is for the delivery of the SAR spacecraft, key elements of the ground segment, namely the mission control and planning system and the SAR processor, and in-orbit operations support, but does not include the price of the launch or insurance (which are the customer's responsibilities).  This confidential customer has previously signed an MOU with the Company for the OptiSAR Constellation.
The contract is subject to the customer obtaining final government appropriation approval and to UrtheCast and its suppliers obtaining technology transfer export permits on terms agreeable to the customer.  Subject to these conditions being met, work on the program is anticipated to begin in early 2018, for launch in late 2020. Payments by the customer to UrtheCast under the contract are conditional on the Company successfully reaching various program delivery milestones.  As part of the deliverables under the contract, UrtheCast has also agreed to provide elements of the satellite ground segment and post-launch maintenance and operational support, each to be further detailed and extended in separate definitive contracts.
Using the same SAR technology that the Company has been developing for the OptiSAR constellation, this contract will allow UrtheCast to accelerate both the operationalization of its SAR technology and the start of our SAR data services business.  The contract enables the Company to build and launch a SAR satellite as a precursor mission (or "accelerator") to the OptiSAR Constellation and to thereby demonstrate its high-capacity, high-throughput, fully-operational class capability with an unprecedented range of imaging modes and scientific-grade data quality.  Under the contract, the parties have agreed to enter into a separate definitive contract to provide UrtheCast with the exclusive commercial distribution rights to the customer's unused satellite imaging capacity outside specified regions on a shared 50/50 net revenue basis, allowing the Company to sell the SAR-XL data and SAR-derived services in advance of the deployment of the OptiSAR constellation—the date of which is now pushed out by at least a year.
"This contract is a big win and a huge opportunity for us," stated UrtheCast's President and CEO, Wade Larson. "The execution of the accelerator program will demonstrate to prospective OptiSAR customers that the technology is build-ready and give them the confidence that we are able to carry out programs of this scale.  Building and delivering this accelerator SAR satellite will validate our technology, substantially reduce our financial, programmatic and operational risks, and get us into the business of selling SAR-XL data sooner than we were anticipating.  Subject to final approvals, we'll soon be customer-funded to build our first operational-class SAR mission."
As previously disclosed, UrtheCast believes its SAR technology, for which it has filed multiple patents, will be the world's first "5th Generation" space-borne SAR technology.  Both multi-frequency and fully-digital, the Company's SAR technology allows for significant operational flexibility.  With six independent apertures, the accelerator SAR satellite is expected to be the first SAR satellite ever to fly more than two independent apertures.  Having six apertures will provide several advantages over existing systems, including improved data quality and spotlight-class higher resolution in full stripmap mode, which enables significantly more coverage capability at high resolution than is currently commercially available.
The Company today is also disclosing that the OptiSAR technology, which is now in its third design iteration, could be configured in future missions to image simultaneously in three bands (for example, X, S, and L), which is believed to be another world's-first achievement and is covered in our patent filings.
Funding for the development of UrtheCast's SAR technology has to date come from our own funds and from our customers, including the Government of Canada:  the Canadian Space Agency (CSA), the Department of National Defence (DND), and Innovation, Science and Economic Development Canada (ISED).
About UrtheCast Corp.
UrtheCast Corp. is a Vancouver-based technology company that serves the rapidly evolving geospatial and geoanalytics markets with a wide range of information-rich products and services. The Company operates Earth Observation (EO) sensors in space, including two satellites, Deimos-1 and Deimos-2, to produce imagery data that is displayed on UrtheCast's cloud-based web platform and sold to partners and customers. Through its subsidiary, Deimos Imaging, UrtheCast processes and distributes imagery data and value-added products on behalf of the PanGeo Alliance, a network of eight satellite operator s with a combined 15 medium- and high-resolution EO sensors. UrtheCast is also developing and expects to launch two EO satellite constellations: the world's first fully-integrated constellation of sixteen multispectral optical and SAR satellites, called OptiSAR™, and an eight–satellite constellation designed to capture high-quality, medium-resolution optical imagery of the Earth's entire landmass (excluding Antarctica) every day, called UrtheDaily™. Together, the Company believes these constellations will revolutionize monitoring of our planet with medium- and high-resolution, high-coverage and high-revisit imagery in all weather conditions. Common shares of UrtheCast trade on the Toronto Stock Exchange as ticker 'UR'.
Forward Looking Information
This release may contain certain "forward-looking statements" and certain "forward-looking information" as defined under applicable Canadian securities laws. Forward-looking statements and information can generally be identified by the use of forward-looking terminology such as "may", "will", "expect", "intend", "estimate", "anticipate", "believe", "continue", "plans" or similar terminology. Within this release forward-looking statements may include, without limitation, statements with respect to UrtheCast's future plans, strategies and objectives, timing of milestones, including in respect of the planned OptiSAR™ and UrtheDaily™ satellite constellations; the potential precursor program to the OptiSAR Constellation; projected revenues, future trends, opportunities and growth in UrtheCast's industry; UrtheCast's ability to maintain and enhance its competitive advantages within its industry and in certain markets; new product functionality and suitability; projected operating expenses and capital expenditures.
Forward-looking statements and information are subject to various known and unknown risks and uncertainties, many of which are beyond the ability of the Company to control or predict, that may cause the Company's actual results, performance, timing, milestones or achievements to be materially different from those expressed or implied thereby, and are developed based on assumptions about such risks, uncertainties and other factors set out herein, including, without limitation, any delays or failures in the design, development, construction, launch and operational commissioning of the proposed UrtheDaily and OptiSAR™ constellations; the Company being unable to adequately finance the development, building, launch and commission of the UrtheDaily and  OptiSAR™ constellations, uncertainty on whether any unused capacity from the precursor SAR satellite will be available to UrtheCast; interruptions to or failures of UrtheCast's infrastructure; legal and regulatory changes or the prevention of the export of certain technologies related to the OptiSAR Constellation by government regulators with jurisdiction over UrtheCast; the ability of UrtheCast to obtain qualified employees, contractors and subcontractors, as well as those factors and assumptions discussed in UrtheCast's annual information form dated March 27, 2017, (the "AIF"), which is available under UrtheCast's SEDAR profile at www.sedar.com. Forward-looking information is developed based on assumptions about such risks, uncertainties and other factors set out herein, in the AIF, and as disclosed from time to time on UrtheCast's SEDAR profile. UrtheCast undertakes no obligation to update forward-looking statements except as required by Canadian securities laws. Readers are cautioned against attributing undue certainty to forward-looking statements.
The Company undertakes no obligation to update forward-looking information except as required by applicable law. Such forward-looking information represents management's best judgment based on information currently available. No forward-looking statement can be guaranteed and actual future results may vary materially. Accordingly, readers are advised not to place undue reliance on forward-looking statements or information.
SOURCE UrtheCast Corp.