Web Mapper, Mapping Straight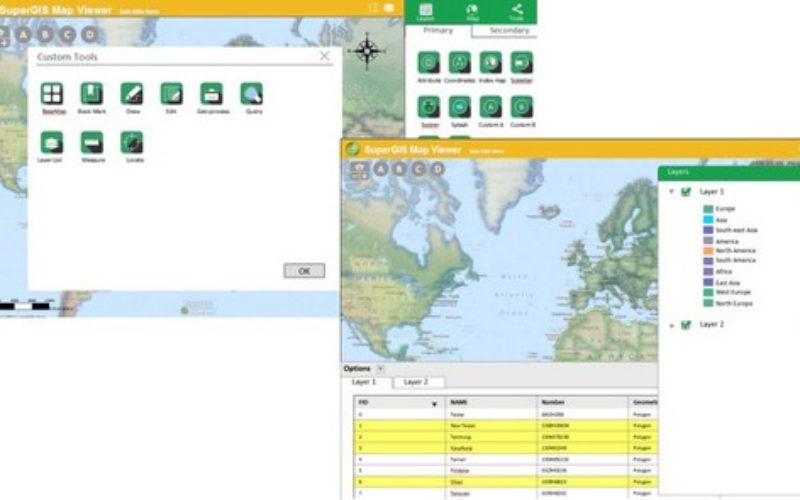 Today, when spatial data is highly utilized and conveys essential day-to-day information to the public, it is very important that people can access spatial information anytime and anywhere. Smart phonesoffer a convenient way to connect to Information Clouds. Therefore, Supergeo believes that only when maps are available through smart phones can map information be truly and broadly shared. Although SuperGIS Server 3.2 provide users with easy configurations to build up web applications based on JaveScript, Flex, and Silverlight, these applications are designed for Windows and Mac platforms rather than mobiles. People who browse these map applications with smart phones will often find the experience disappointing.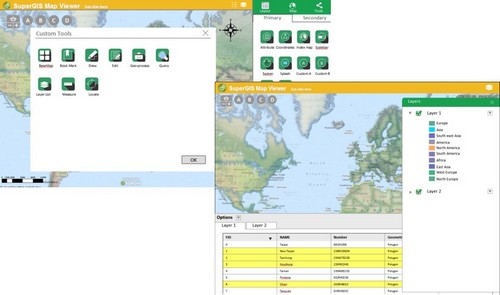 Now, Supergeo is designing a new tool, Web Mapper, for all SuperGIS Server users to effortlessly build up web applications for all Windows, Mac, Android, and iOS users. Web Mapper provides developers with a friendly user interface that gives them high flexibility in customizing a web application with no need to write code on their own. Once the toolsare completed, the applications will be capable of providing smart phone users with better user experiences while using the map information to find points of interest, perform geographical analyses, or even make presentations to share geographic spatial information with more people.
Web Mapper will come with the release of SuperGIS Server 10 series, and will be one of the new features in SuperGIS Online. Stay tuned, and we will bring more details about this exciting new tool.
Try out SuperGIS Server: http://www.supergeotek.com/download_6_server.aspx
#  #  #
About Supergeo
Supergeo Technologies Inc. is a leading global provider of GIS software and solutions. Since the establishment, Supergeo has been dedicated to providing state-of-the-art geospatial technologies and comprehensive services for customers around the world. It is our vision to help users utilize geospatial technologies to create a better world.
Supergeo software and applications have been spread over the world to be the backbone of the world's mapping and spatial analysis. Supergeo is the professional GIS vendor, providing GIS-related users with complete GIS solutions for desktop, mobile, server, and Internet platforms.