New 3D Mapping Technology for Smart City Development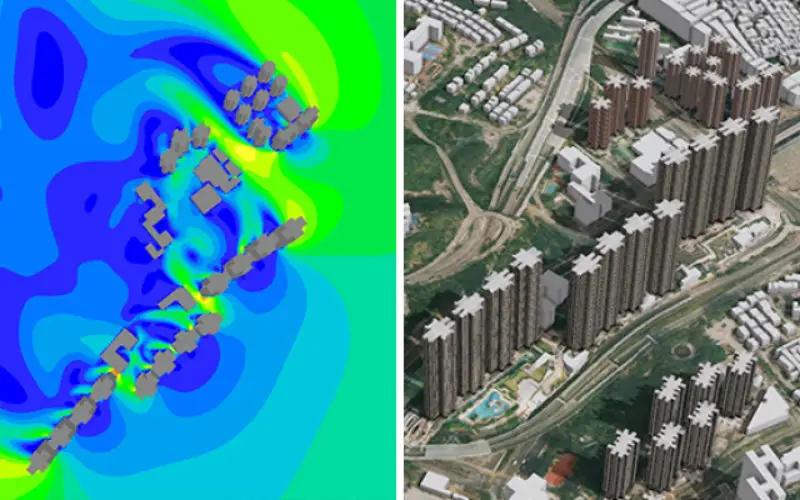 The two most commonly used 3D mapping techniques are photogrammetry using satellite or aerial imagery, and laser scanning. The former offers greater accuracy in the horizontal direction and the latter in the vertical direction. However, they may produce errors at different levels and there are usually inconsistencies between the mapping products derived from them.
To eliminate data errors and integrate the advantages of the existing technologies, Prof. Wu Bo at PolyU's Department of Land Surveying and Geo-Informatics developed a "Novel Integrated 3D Mapping Model". Integrating multi-platform satellite/aerial imagery and laser scanning data, the technology greatly improved the accuracy of mapping products by 26-66% to centimeter level.
With this information, prospective property buyers can make informed decisions and real estate developers may even simulate an apartment's view, ventilation, and sunlight before it is built.  In urban planning, this model can provide the shapes and dimensions of landscape features and the architecture of an area.
Prof. Wu explained that "after mapping a place, we can create 3D models of the place and analyse how air current flows around structures, how sunlight hits a building, and even what can be seen from a certain position at a certain height".
The same model was applied to select the landing site for the Chang'e-3 lunar exploration mission of the China National Space Administration and will be used in the upcoming Chang'e-5 and Mars missions.
This new technology can be updated monthly and allows handling of massive data; thus catering for the needs of the big data era cost less the same as those produced from satellite imagery. It can be used in the topographic mapping and 3D modeling of cities for smart city development.
The invention won a Gold Medal and Special Merit Award from the Nizhny Novgorod State Technical University, Russia, at the 44th International Exhibition of Inventions of Geneva.
Source: The HongKong PolyTechnic University