Basic Photogrammetry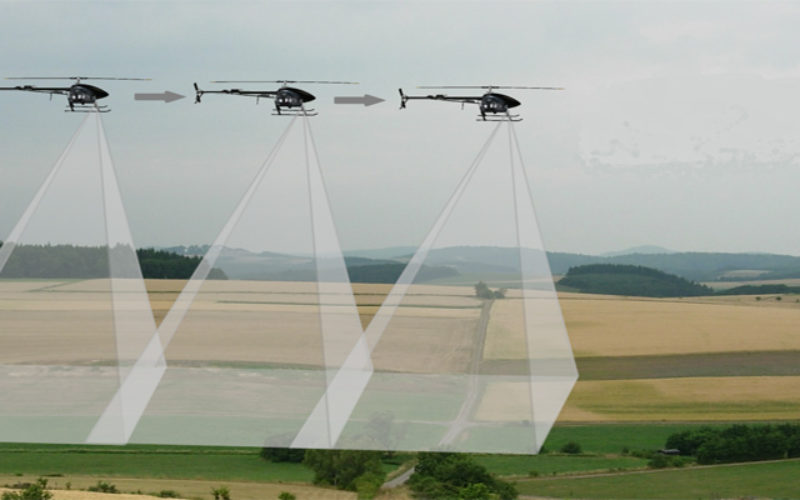 The classical definition of Photogrammetry is the process of deriving metric information about an object through measurement made on the photograph of the object. Photogrammetry is the science of making measurements from photographs. Photogrammetry means the measuring of features on a photograph.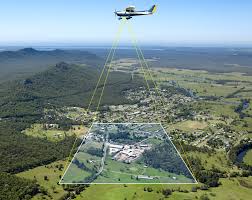 This is concerned about metric or measurement aspect of the process. In addition to this photo interpretation aspect is also involved while the technology is used for mapping where feature collection is required.
Evolution of Photogrammetry
The concept of photogrammetry and its application in surface data acquisition using terrestrial photograph was developed in the later half of 19th century. The word photogrammetry first appeared in the year 1893. During that principle of perspective geometry of photograph and stereo photogrammetry were conceptualized and applied further in the instrumentation. Aerial photogrammetry in its presence sense was periodically started with the development of aeroplane and was made use in Wolrd War I. By World War II Aerial triangulation process along with variety of stereo plotting instruments were developed to its full potential.
In 1960s with the introduction of electronic computation, Analytical solution of photogrammetry received a fresh impetus and with the fast development of electronic computing devices the present form of Digital Photogrammetry developed in the late 1980s.
By the end of the 20th century it has developed to its full potential to replace the Analogue Photogrammetry.
Read Full Article about Basics of Photogrammetry
Author:
Nisha Upadhyay
Author and Admin @ GIS Resources,
&
Senior Research Fellow,
Division of Agricultural Physics,
Indian Agricultural Research Institute,
New Delhi – India
Reach her:
Email: nishakkupadhyay@hotmail.com
Linkedin: in.linkedin.com/pub/nisha-upadhyay/57/6a9/183
Tags:
Advantages of Photogrammetry
,
Aerial Photogrammetry
,
Analogue Photogrammetry
,
Applications of Photogrammetry
,
Branch of Photogrammetry
,
Classification of Aerial Photographs
,
convergent photographs
,
DEM
,
Digital Elevation Model
,
Digital Photogrammetry
,
end overlap
,
flight strip/run
,
Fundamental principle of Photogrammetry
,
Interpretative Photogrammetry
,
lateral overlap
,
Low oblique photograph
,
Metric Photogrammetry
,
normal angle
,
Oblique photograph
,
Photogrammetry
,
Planimetric mapping
,
side lap
,
stereoscopic overlap
,
super (ultra) wide angle photograph
,
Terrestial Photogrammetry and Space Photogrammetry
,
Tilted Photograph
,
Topographical mapping
,
Triangulation
,
TYPES OF PHOTOGRAMMETRY
,
Vertical Photograph
,
What is Photogrammetry?
,
wide angle