Bhuvan Updates | OGC Services, Active Agricultural Fire Locations, Snow Albedo, Filtered NDVI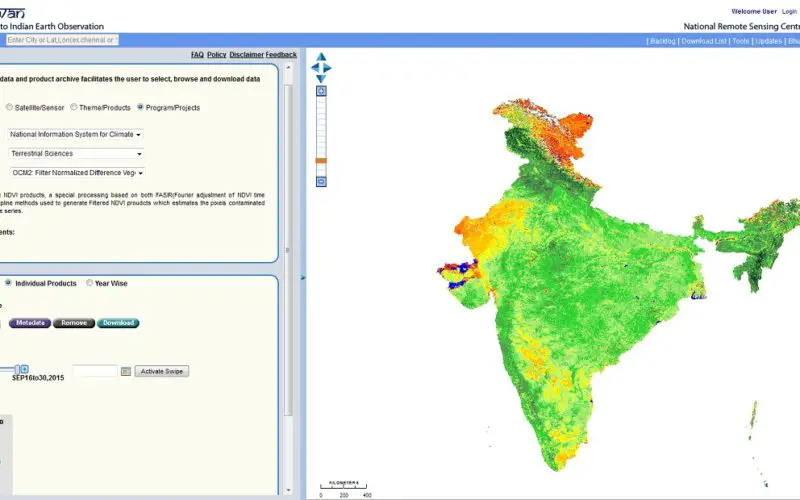 Bhuvan, (lit: Earth), is a software application which allows users to explore a 2D/3D representation of the surface of the Earth. The browser is specifically tailored to view India, offering the highest resolution in this region and providing content in four local languages. Apart from visualization Bhuvan provides timely disaster support services (domestic and international), free satellite data and products download facility, and rich thematic datasets.
NRSC, ISRO has launched updates for Bhuvan.
Satellite Data as a Service:
Bhuvan Satellite Data can now be consumed as OGC Web Service (WMS or Tiled Service) having 2.5m spatial resolution data for the country and 1m spatial resolution data for more than 380 Cities.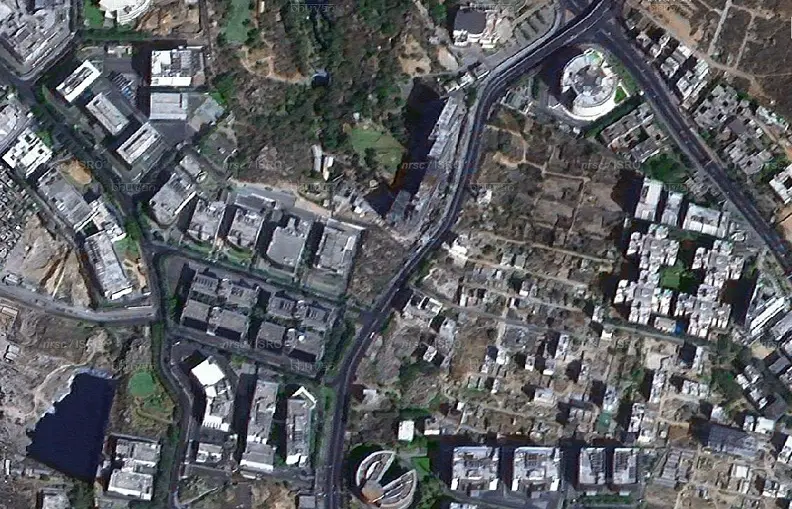 Active Agriculture Fire Locations:
Near Real Time Active Fire Locations of Agriculture Residue Burning with count and location information. Provision to visualize and download through State portals for Haryana and Punjab.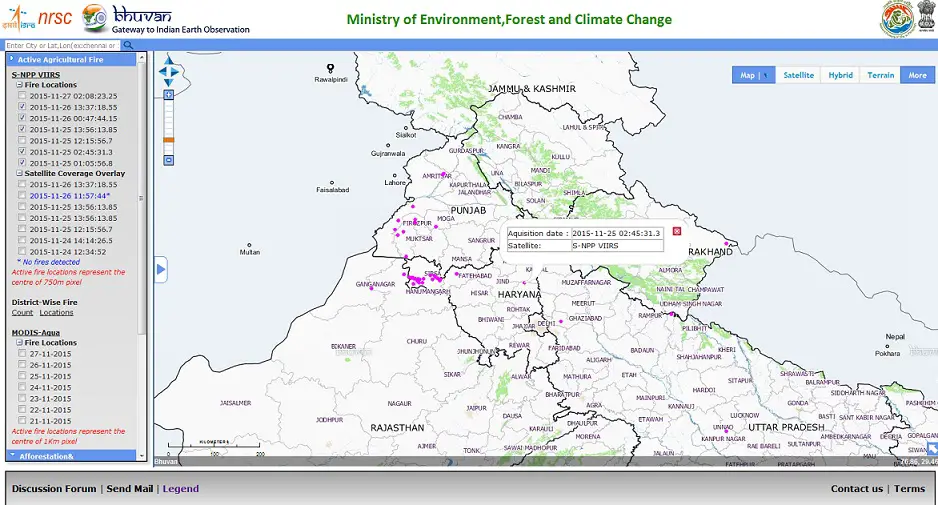 Open Data Archive: Snow Albedo, Filtered NDVI;
NOEDA is now enhanced with Broad band Snow Albedo which is an important geophysical parameter for studies related to weather, climate, hydrometeorology and Filtered NDVI products helpful in estimating the pixels contaminated by cloud in NDVI time series.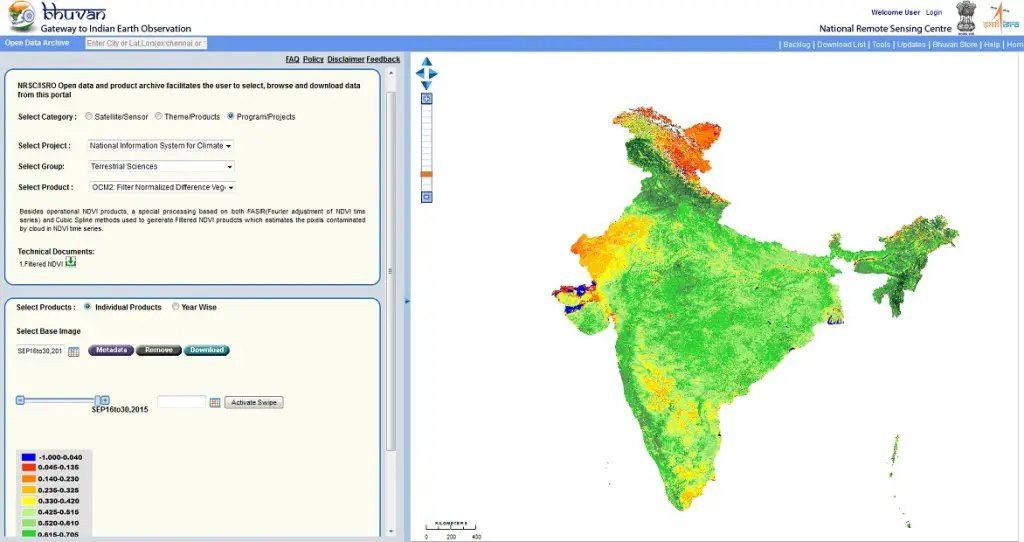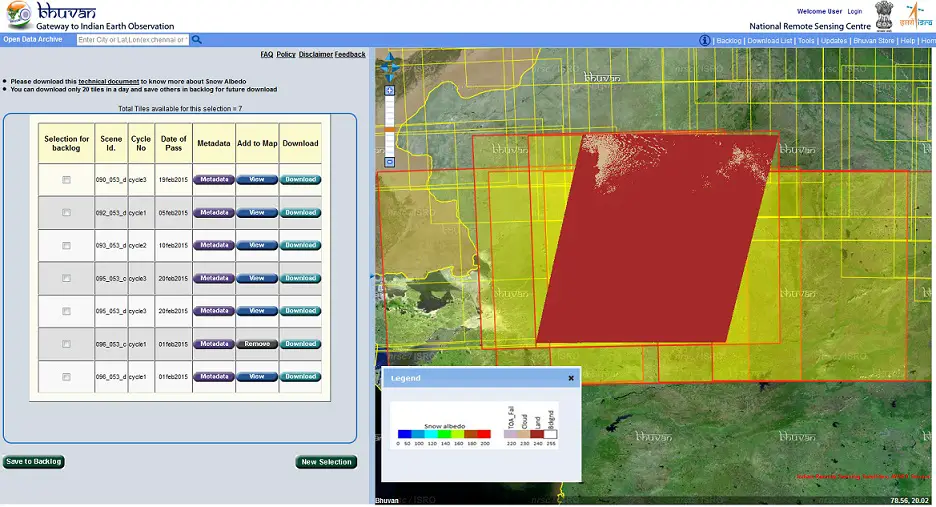 For more information you may write at bhuvan[at]nrsc[dot]gov[dot]in for any queries/feedback on Bhuvan Updates.
Visit Bhuvan at http://bhuvan.nrsc.gov.in