Geospatial Information Authority of Japan Released a Free Online 3D Mapping Service
A national surveying institute has released a free online 3D mapping service that could help increase natural disaster preparedness by showing accurate renditions and contours of landforms.
Created by the Geospatial Information Authority of Japan (GSI), the "GSI Globe" map is based on the contour lines of the land and mountains, and patches of aerial photos are layered on the virtual diorama.
By a three-dimensional display, the terrain and surface conditions intuitively easy to understand, including the management and disaster prevention business of social capital, school education, etc., are expected to be utilized in a variety of situations.
To view is, Internet Explorer 11, Google Chrome, Firefox, please use the Safari.
There is a case that does not work by hardware such as environment.
If the display by the network such as the environment is delayed is initially appears rough image, we switched to the fine image little by little.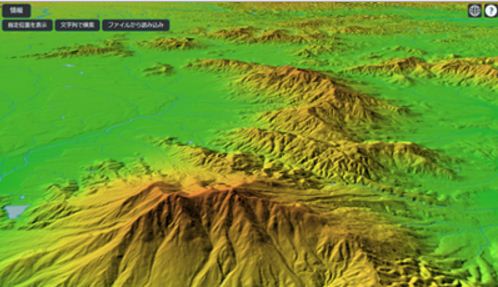 Major Features:
It can display a variety of information that is recorded in the Geographical Survey Institute map (Geographical Survey Institute tiles) in 3D seamless.

In addition, it can be displayed tile is a timely manner, will continue to add.
Read an external file of KML / GeoJSON format that was created in the Geographical Survey Institute map, you can display three-dimensional as a plus information.
Display to the background information on aerial photographs
Display in the color by elevation view of the background information

Aerial photographs in the background, overlapping display the note data of the vector tile provides experimental

notes it appears to stand up even if the rotation.

Display overlaid the sediment discharge range diagram data for the fiscal during the 26 August heavy rain disaster against the background of the aerial photograph.
The map can be viewed at http://globe.gsi.go.jp/