Blue Marble Geographics Announces First Certified Trainer of Global Mapper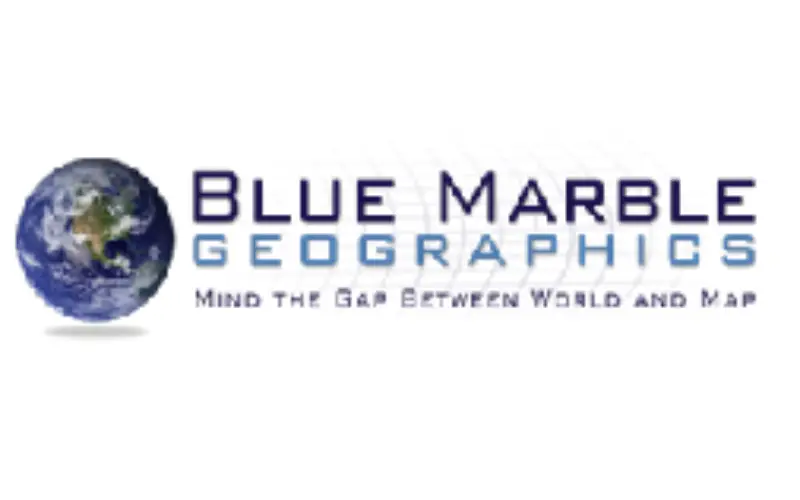 Blue Marble Geographics (bluemarblegeo.com) is pleased to announce that Engesat International S.A. of Brazil has successfully completed the training certification program. Together with his team, Laurent Martin, owner of Engesat effectively passed three intensive days of hands-on software training. The Certification Program recognizes qualified individuals who are proficient in best practices for using Blue Marble software. Blue Marble's geospatial data manipulation, visualization and conversion solutions are used worldwide by thousands of GIS analysts at software, oil and gas, mining, civil engineering, surveying, and technology companies, as well as governmental and university organizations.
Blue Marble introduced the certified training program for the first time this year. Classes have been presented in many locations internationally to date with a few dates remaining. After a thorough review of past course offerings and valuable feedback from the user community, the class has been expanded to a full three days, achieving certification at completion. Other training options include the opportunity to leverage hands-on training and tutorials, allowing users to learn at their own pace through self-study and also the ability to request fully customized training that can be delivered in a classroom-based session on-site or online.
Engesat is the premier promoter of Global Mapper in the Brazilian market and is the exclusive distributor of Blue Marble software products in Brazil. ENGESAT is the first partner of Blue Marble Geographics, worldwide, to get all three certifications; Reseller, Training Center and Certified Global Mapper User. Blue Marble and Engesat have partnered together for many years to expand the Global Mapper market in Brazil and surrounding countries. Blue Marble team members Conse Vecchio and Sam Knight traveled to Sao Paulo to provide the instruction. This was the second trip to the area and included an exhibition at the MundoGeo conference. Engesat has translated many of the supporting documents in Portuguese and Spanish languages to better support their customers. (www.globalmapper.com.br)
"Becoming a Certified Trainer offers more value to our clients, and the insurance that they will receive the best available support for all newest functionalities of Global Mapper and the Lidar Module. It's also important that we are able to do it both in Portuguese and Spanish." States Laurent Martin. "This brings confidence to our customers, in Brazil and South America that they are well understood and can then reach the best performance from the tools they have invested in. This reinforces the trend of Global Mapper being adopted by many Government and commercial customers in Brazil as the GIS software of choice.
At Blue Marble, we are pleased to offer a choice of training options to help maximize the value of your investment in our products. Whether you're a GIS professional or just starting a career that requires the use of GIS software, our training options will provide the tools you need to succeed. For more information about training options or becoming a Blue Marble reseller please look to our website here: http://www.bluemarblegeo.com/solutions/geodesy-training.php
###
About Blue Marble Geographics: Blue Marble Geographics of Hallowell, Maine is a leading developer and provider of software products and services for highly accurate geospatial data conversion solutions. Blue Marble is known for their coordinate conversion and file format expertise and is the developer of The Geographic Calculator, GeoCalc SDK, Global Mapper, Global Energy Mapper, and Global Mapper SDK. The company has been writing GIS software tools and solutions for over twenty years and currently serves hundreds of thousands of users worldwide.