Bluesky Sponsors UNESCO Biosphere Reserve Expansion in Kenya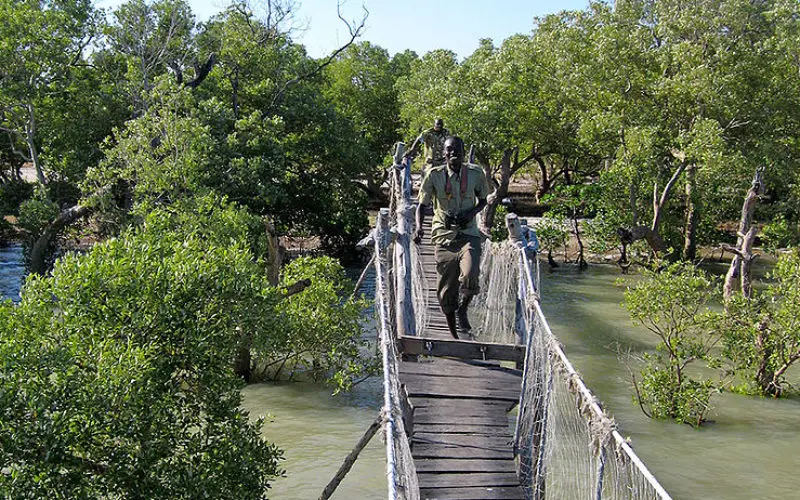 Leicestershire, 16 February 2016 – Aerial mapping company Bluesky is aiding the expansion of a UNESCO Biosphere Reserve in Kenya. Working with Cranfield University, the UK-based aerial survey specialist will provide financial and technical support for the project that will use remotely sensed data, such as aerial photography, satellite imagery and 3D height models, to improve water resource management. The project supports reforestation and sustainable agriculture with a long-term integrated catchment management approach that can be used in other regions.
The Malindi-Watamu Biosphere Reserve is located on the coast approximately 100 kilometres to the north of Mombasa, Kenya's second largest city. The region is one of the main recreational centres of Kenya, and local communities benefit from tourist activities with attractions including boat trips, water sports, deep-sea fishing and coral viewing. Originally established as a MAB (Man and the Biosphere programme) reserve in 1979, UNESCO is now proposing to extend the mainly coastal and marine habitats to include the nearby Arabuko-Sokoke Forest as another core zone. The new areas have a variety of uses, including small scale agriculture and agro forestry.
Working with Cranfield University, Bluesky will support a PhD project to study how sediment run-off from the forest catchment area can be controlled to reduce the impact on the ecologically important coral reefs and marine turtle habitats. The project aim is to improve and inform water resource management for ecohydrology in support of a reforestation and sustainable agriculture within the extended Biosphere Reserve.
Andrew Bell, Service Manager and UNESCO Biosphere Co-ordinator, said, "Working with commercial organisations who are at the cutting edge of technology, such as Bluesky, to support PhD quality research for this intergovernmental programme is ground breaking, not only for the Malindi Biosphere Reserve and its local community, but also for other locations and communities and for scientific research."
The Bluesky Cranfield University study is one of the first confirmed projects under a new fund launched to mark the contribution of a distinguished formed Cranfield water specialist, Professor Sue White. The Sue White Fund for Africa, established with her generous bequest, provides funding to enable students to study for a PhD with Cranfield University in topics related to her research, such as water and sanitation, catchment process and water management.