Icaros and Agrowing Announce Integrated Drone Multispectral Mapping Solution for Agriculture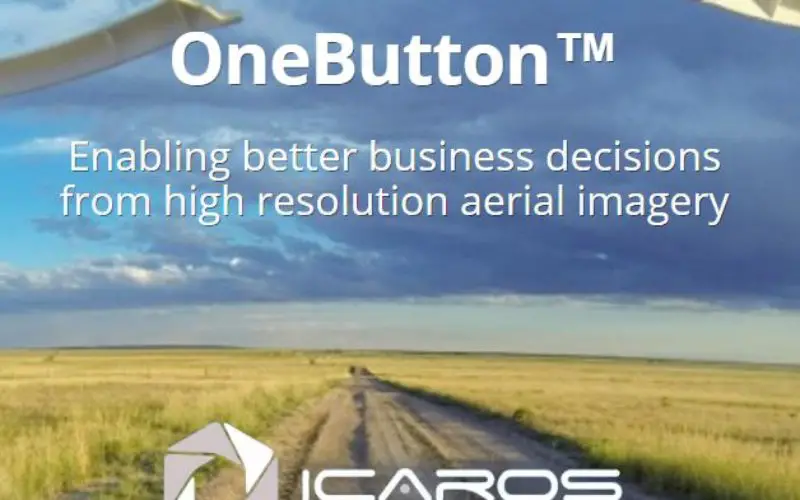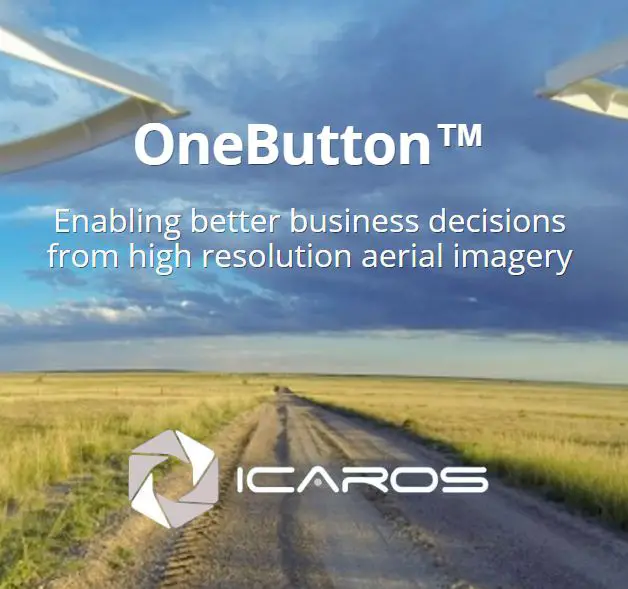 FAIRFAX, Virginia, USA / Tel Aviv, Israel, 29 August 2017 – Icaros Inc., a leading provider of aerial imaging software, and Agrowing, a leading supplier of multispectral sensors and analytics software, are pleased to announce an integrated drone product that bundles Icaros' OneButton software into Agrowing's solution stack, automating the entire workflow from image capture through generation of fully indexed orthomosaic maps for agriculture.
As part of the agreement between the companies, Agrowing will offer an exclusive product bundle that includes Agrowing's multispectral sensor, Icaros' OneButton Standard Edition, and Agrowing's agriculture solution.  The combined features enable Agrowing users to process imagery into high-fidelity fully indexed orthomosaic maps for agriculture – which are crucial for professional precision analytics.
Agrowing's sensor technology represents a unique and advanced patent pending multispectral solution to capture four 8MP or 10MP bands each, for NDVI and all other vegetation indices on a single sensor.  The technology turns DSLR cameras into high end multispectral cameras.  The current offering is compatible with modified (full spectrum) Sony cameras coupled with Near IR and Red-edge lenses. Based on the NEX5, Alpha 5xxx, ILCE QX1, and UMC-R10C, Agrowing's solution provides 8MP per band, and based on the Alpha 6xxx cameras it provides 10MP perfectly aligned color channels.  E-mount lenses are of 25mm focal length and amazing <1% distortion. An additional wide angle, low distortion lens, of 62 degrees HFOV is currently under development.
"There is no other company in the agriculture market with this capability. Compared to the other leading multispectral sensor brands that offer 1 to 1.3 megapixels and lens distortion exceeding 15%, Agrowing's 10 megapixels, or 1 to 8 scale versus others, means you can collect almost 5 times the field area, at much higher resolution, with far less distortion, in the same time using the same drone," said Tom Bosanko, CEO at Icaros.
Icaros and Agrowing are working closely together to include a correction matrix for the distortion per sensor/lens combination that will be part of the OneButton processing.
Icaros' OneButton family for drone image processing, lets end users easily and automatically generate geospatially precise, fully orthorectified 2D maps and 3D models from frame-based aerial imaging systems. Originally engineered for manned aircraft sensors, the OneButton software has been modified to accommodate the unique collection conditions of unmanned aerial systems (UAS).
Version 5.1 of OneButton™ Standard and Professional image processing software for unmanned aerial systems (drones) contains advanced algorithms to process images from Agrowing's high-end multispectral sensors.
"Icaros and Agrowing have created a one-of-a-kind, professional, state-of-the-art, automated agriculture solution for the global commercial drone industry.  We offer the only solution on the market that is able to acquire high-resolution, low distortion multispectral imagery from both high and low altitude. This is the first and only solution for Precision Agriculture, which enables the creation of high resolution multispectral imagery bank of vegetation pests, diseases and pathogens," Dvir says.
Agrowing's Complete Solution Now Available to OEMs and End Customers
The product bundle, available through Agrowing, is now being offered to drone manufacturers that want to offer a complete solution for the agriculture market.
This fall, a product that combines the sensor/software bundle with a drone specifically designed for the precision farm market will be available from Walkera (www.walkera.com) through their worldwide channels.  Called the AgroVoyager, it was first announced at Commercial UAV Expo Europe in June, and it will be demonstrated and offered for sale at InterDrone, September 6-8, in Las Vegas at the Walkera booth 607.
"We are combining the extraordinary Agrowing multispectral sensor and agriculture software solution with our new high-end AgroVoyager drone specifically targeting the agriculture market.  AgroVoyager is the first complete hi-resolution drone solution specifically designed for agricultural use," said Robert Luo, CEO at Walkera.
Service providers and farmers with existing drones can also purchase the bundle for adaptation to existing drones they are flying using Agrowing's sensor gimble mount.
A new standard defined for multispectral mapping with drone technology
"Our long-term experience in large scale multispectral remote sensing and mapping projects has been incorporated into our photogrammetric software to provide a professional and enterprise scale multispectral solution," said Tom Bosanko, CEO at Icaros.
OneButton creates a complete image processing workflow for aerial image data and can front-end both GIS and analytics workflows to enable customers to solve challenging problems related to everything from agriculture and forestry to utilities and city planning. It is highly customizable to meet the needs of specific vertical market applications.
OneButton automatically processes raw raster imagery with onboard GPS/IMU data to stitch the individual scenes together into seamless, color-balanced orthomosaics meeting photogrammetric precision and quality standards. Outputs include digital elevation models (DEMs), true color 3D point clouds, and multispectral mosaics – all ready for ingestion directly into GIS and analytics software environments.
Current users of OneButton™ Standard and Professional editions can download and install the latest version from the following link: https://www.icaros.us/ob-software .
Trial versions of the complete Agrowing solution can be obtained by contacting Ira Dvir, at ira@Agrowing.com
About Icaros Inc.
Based in Fairfax, Va., Icaros is a leading provider of geospatially accurate remote sensing software products and services. Since 2004, Icaros has provided solutions of the highest quality and precision to some of the largest organizations and governments in the world. For more information, please contact Tom Bosanko directly at tom@icaros.us or by phone at 1-703-570-8303. Learn more at www.icaros.us
About Agrowing
Based in Tel Aviv, Israel, Agrowing is working to turn agricultural remote sensing into a fully automatic process from beginning to end. Designing the affordable tools for the task is only the first step. Our next goal is aerial automatic identification of pests, diseases and pathogens on location, in near real time and real time.  For further information, please contact Ira Dvir, CEO directly at ira@Agrowing.com   – learn more on www.Agrowing.com