Boost Fieldwork Productivity with Latest SuperSurv 3.3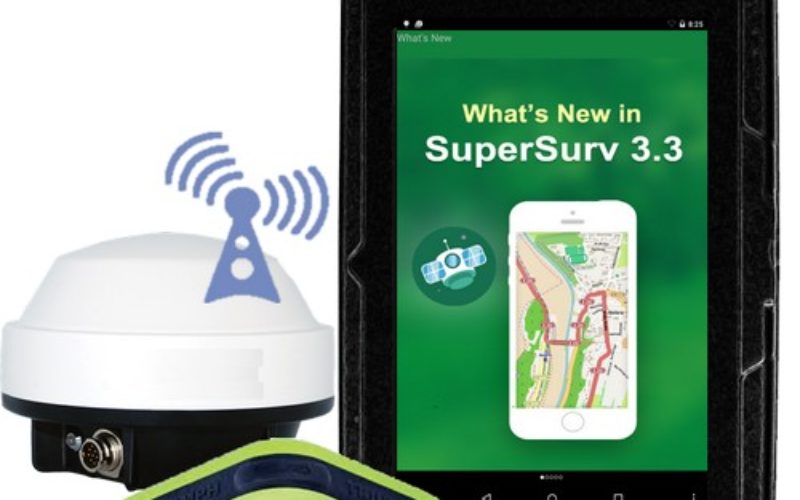 Supergeo Technologies Inc. has recently improved and released the latest version of SuperSurv, the leading mobile GIS software.
Developed and maintained by the product team for years, SuperSurv is one of the core products of Supergeo. By integrating GIS and GPS perfectly, SuperSurv can help field workers to collect, display, edit, and manage spatial data with ease, and it is available on both two mainstream mobile operating systems: Android and iOS.
In the latest version, V3.3.0016, SuperSurv offers even greater convenience to the users by adding and improving the following capabilities. First, to make manipulation more intuitively, the interface of SuperSurv has been adjusted. Now, users can examine and manage the spatial data with ease from a larger map display window. Second, the performance of map layer reading and data querying has been significantly improved. Therefore, users now can read large data efficiently and reduce the time spent in fieldworks.
Supergeo provides free trials of its products for users anytime because Supergeo believes that everybody deserves to make smarter decisions with the insights provided by GIS software. In the future, Supergeo will continuously develop more GIS solutions to meet various demands.
To know more the latest news of Supergeo, please follow the twitter account or Facebook fan page.
Know more features of SuperSurv 3.3:
http://www.supergeotek.com/Library_1_201609.aspx
Get the free trial of SuperSurv:
http://www.supergeotek.com/download_6_mobile.aspx