Boundless Introduces New QGIS Support Packages at FOSS4G
Benjamin Trigona-Harany to Conduct QGIS for Analysts Workshop at the Conference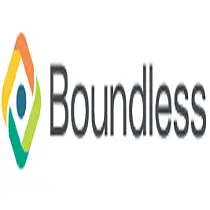 September 8, 2014 – Boundless, the leading provider of Spatial IT software and services, announced new QGIS support and training offerings at FOSS4G in Portland, Oregon this week, providing installation and configuration assistance as well as support for GIS analysts. Also at FOSS4G, in the Tuesday afternoon sessions, Benjamin Trigona-Harany will lead a QGIS for Analysts workshop, which will take a detailed look at how data can be managed and analyzed using QGIS and OpenGeo Suite.
"As the most widely available open source desktop GIS tool, QGIS has a proven track record. We continue to invest in the QGIS community to help make this amazing open source project even more successful," said Boundless CEO Ann Johnson.  "Boundless has made major investments in our training and support offerings to help people create powerful Spatial IT apps for the enterprise, so a QGIS support offering was inevitable."
The QGIS support package will be available as a value-added addition for customers with OpenGeo Suite Enterprise subscriptions. QGIS support services will include hassle-free packaging and installation support for Windows and OSX, customization, analyst support, and bug fixes depending on the support package chosen among other benefits. The optional QGIS support package starts at $150 per seat per year.
Boundless is also developing QGIS training programs for that will cover installation, configuration assistance, and usage best practices. This training will provide customers with customized education on using QGIS alongside Boundless services to best serve each company's Spatial IT goals. Discounts for training and multiple QGIS seat purchases are available for Enterprise Platform and Enterprise Strategic customers of OpenGeo Suite. Learn more about the current training opportunities here.
Last year, Boundless introduced a plugin for managing data and publishing layers to OpenGeo Suite from QGIS. It makes QGIS into a powerful interface for configuring and working with OpenGeo Suite from the desktop. The plugin provides greater integration between QGIS and OpenGeo Suite components including PostGIS and GeoServer, facilitating the management and analysis of spatial data, deployment of web services, and development of web applications using OpenGeo Suite.
"Our plugin to connect to OpenGeo Suite from QGIS provides users the best of all worlds: a traditional GIS desktop interface with the ability to publish to the web," said Ilya Rosenfeld, Vice President of Products and Services at Boundless. "This meets the needs of experienced GIS analysts and the growing number of developers for whom GIS is one part of a larger Spatial IT challenge."
Boundless has conducted numerous events in the last year to support QGIS users, such as the inaugural QGIS US User Group in Washington DC.
About Boundless
Boundless develops and supports powerful software for enterprise Spatial IT applications. Designed for bringing spatial information into modern workflows, OpenGeo Suite provides a complete platform for managing data and building maps and applications. The experts at Boundless reduce the cost and time of deploying and managing spatial software with packaging, support, maintenance, professional services, and expert training. Learn more at boundlessgeo.com.
Media Contact
Rolando Peñate
917-460-7207
media@boundlessgeo.com