CubeWerx Signs Multi-year Contract to Provide Managed Imagery Services to SGIC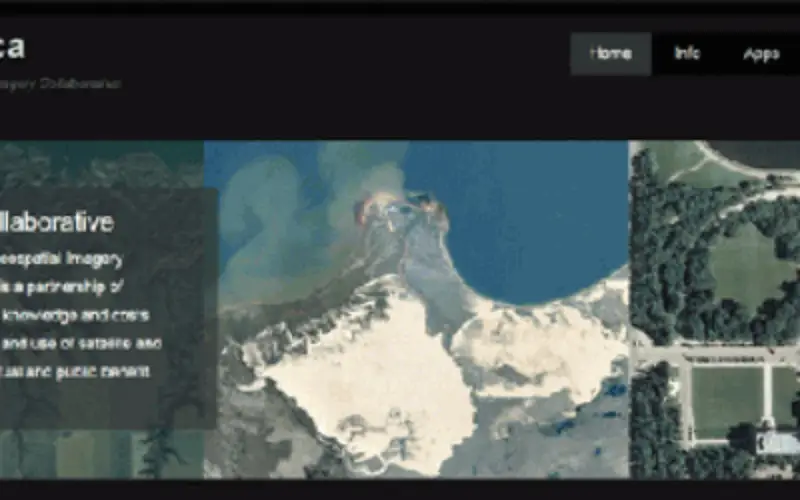 Gatineau, QC, Canada, November 13, 2018 – CubeWerx announced today it has signed a four-year contract to provide managed imagery services to the Saskatchewan Geospatial Imagery Collaborative (SGIC). CubeWerx successfully completed porting SGIC's FlySask system to Amazon Web Services (AWS) in Canada. Under this new contract, CubeWerx will host-manage the FlySask system, which provides access to high-quality aerial and satellite imagery through Open Geospatial Consortium (OGC) services to the Collaborative's many member organizations across the province and in the federal government.
The AWS Cloud is a collection of remote computing resources that together make up a cloud computing platform offered by Amazon.com.
"During the last three years, the FlySask system served imagery services to more than 6.6 million SGIC users. CubeWerx web services technology delivered on its promises to provide a faster and more reliable service at better costs," said Ian Radchenko, SGIC Project Manager and Research Scientist at the Saskatchewan Research Council. "This new contract using the AWS Cloud in Canada allows the SGIC collaborative to scale up services and serve more than 600,000 users per month."
"This contract solidifies our relationship with the SGIC and further enhances our role as a strategic business partner," said Edric Keighan, President and CEO of CubeWerx. "The AWS Cloud allows us to deliver the best services at the most competitive price. This in turn will help the SGIC achieve its goals and provide its members with the products and services they depend on."
About CubeWerx
CubeWerx is a geospatial products and services company based in Gatineau, QC, Canada. Founded in 1996, CubeWerx provides open standards-based solutions to support Spatial Data Infrastructure (SDI) requirements for interoperable information infrastructures. CubeWerx is a software company with a focus on the development and deployment of cloud native Geospatial Services, leveraging Amazon Web Services (AWS), to support the most demanding requirements for the integration, access, and management of big geospatial data. CubeWerx technology has helped industries and governments around the world build best-of-breed SDIs for users and providers of geospatial data, based on the most up-to-date Open Geospatial Consortium (OGC) standards.  More information on CubeWerx products and services is available at www.cubewerx.com.
About SGIC
The Saskatchewan Geospatial Imagery Collaborative (SGIC) is a partnership of organizations sharing knowledge and costs relating to the acquisition and use of aerial photographic and satellite imagery for mutual and public benefit. For more information about the collaborative, or to inquire about membership, contact the Project Manager, Ian Radchenko at Ian.Radchenko@src.sk.ca.