DigitalGlobe to Provide WorldView-4 Access to a New International Defense & Intelligence Customer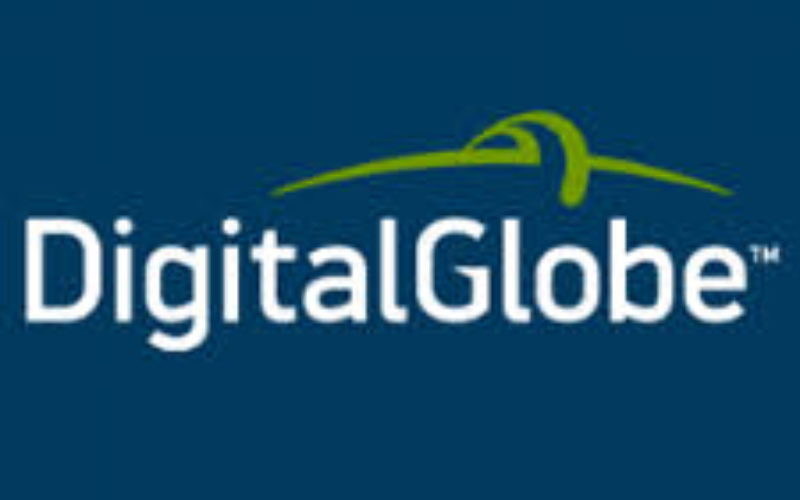 WESTMINSTER, Colo.–(BUSINESS WIRE)–Apr. 27, 2016– DigitalGlobe, Inc. (NYSE: DGI), the global leader in earth imagery and information about our changing planet, today announced it has entered into a letter of intent for direct access capacity on WorldView-4 with a new international defense and intelligence customer.
This agreement brings total commitments from customers for capacity on WorldView-3 and WorldView-4 since the third quarter of 2015 to $355 million, of which 65% is under firm contract. The three-year agreement increases the amount of annualized contracted revenue from international defense and intelligence customers to $43 million from $38 million, nearly all of which will start in 2017. While there is no assurance that letters of intent will convert into firm contracts, this has historically been the case.
"The addition of our newest direct access customer builds on DigitalGlobe's track record of inspiring confidence in defense and intelligence organizations that face critical challenges," said Jeffrey R. Tarr, DigitalGlobe Chief Executive Officer. "With direct access to the world's highest resolution, highest accuracy commercial satellite imagery, this customer will be able to gain key insights, enabling it to contribute to solving important regional security challenges."
About DigitalGlobe
DigitalGlobe is a leading provider of commercial high-resolution earth observation and advanced geospatial solutions that help decision makers better understand our changing planet in order to save lives, resources and time. Sourced from the world's leading constellation, our imagery solutions deliver unmatched coverage and capacity to meet our customers' most demanding mission requirements. Each day customers in defense and intelligence, public safety, civil agencies, map making and analysis, environmental monitoring, oil and gas exploration, infrastructure management, navigation technology, and providers of location-based services depend on DigitalGlobe data, information, technology and expertise to gain actionable insight.
Special note about forward-looking statements
Certain statements contained herein, including statements about our 2016 outlook, contain forward-looking statements within the meaning of the Private Securities Litigation Reform Act of 1995, as amended. Forward-looking statements relate to future events or future financial performance. We generally identify forward-looking statements by terminology such as "may," "will," "should," "expects," "plans," "anticipates," "could," "intends," "target," "projects," "contemplates," "believes," "estimates," "predicts," "potential," "continue" or "looks forward to" or the negative of these terms or other similar words, although not all forward-looking statements contain these words.
Forward-looking statements are based upon our current expectations and assumptions of future events and are subject to risks and uncertainties that could cause our actual results or performance to differ materially from those indicated by such forward looking statements. Some of the risk and uncertainties that could cause actual results to differ include, but are not limited to: the loss or reduction in scope of any of our primary contracts, or decisions by customers not to exercise renewal options; the availability of government funding for our products and services both domestically and internationally; our ability to meet our obligations under the EnhancedView contract; our reliance on a limited number of vendors to provide certain key products or services to us; breach of our system security measures or loss of our secure facility clearance and accreditation; the loss or damage to any of our satellites; delays in the construction and launch of any of our satellites or our ability to achieve and maintain full operational capacity of all our satellites; loss or damage to the content contained in our ImageLibrary; interruption or failure of our ground systems and other infrastructure; decrease in demand for our imagery products and services; increased competition that may reduce our market share or cause us to lower our prices; changes in political or economic conditions, including fluctuations in the value of foreign currencies, interest rates, energy and commodity prices, trade laws and the effects of governmental initiatives to manage economic conditions; our ability to recruit, hire or retain key employees or a highly skilled and diverse workforce; failure to obtain or maintain required regulatory approvals and licenses; and, changes in U.S. or foreign law or regulation that may limit our ability to distribute our imagery products and services. Additional information concerning these and other risk factors can be found in our filings with the Securities and Exchange Commission, including Item 1A of our Annual Report on Form 10-K for the year ended December 31, 2015.
We undertake no obligation to revise or update any forward-looking statements, except as required by law. Readers are cautioned not to place undue reliance on any of these forward-looking statements.