New Leica SPL100 Brings up to 10x More Efficiency to Airborne LiDAR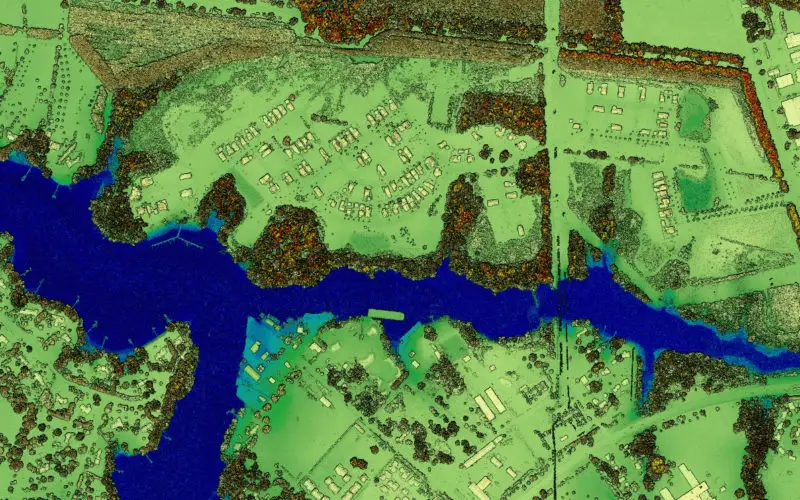 Latest Single Photon LiDAR technology collects 6 million points per second 
(Heerbrugg, Switzerland, 13 February 2017) – Leica Geosystems, industry leader of reality capture and measurement technology, announced today the release of the Leica SPL100 as part of the RealTerrain reality capture solution, enabling airborne professionals to more efficiently collect and process LiDAR data of large areas day or night in leaf-on or leaf-off conditions.
Combining the SPL100 single photon LiDAR (SPL) and imaging sensor with Leica HxMap, the scalable post-processing workflow software, RealTerrain enables, for the first time in history, the efficient collection and rapid processing of large area LiDAR data sets. SPL100 collects an unprecedented 6 million points per second with 100 output beams, and HxMap provides a complete single-interface post-processing platform to create industry standard LiDAR and image data products. The efficiency gained by SPL100 acquisition and HxMap data processing enable larger and more frequent LiDAR data acquisition for applications such as dense vegetation mapping and change detection.
One such large-area study conducted in Maryland, USA, used the innovative SPL. The principal investigator of the study sees real benefit in this new technology.
"Due to the large terrain mapping capabilities, this LiDAR system helps us efficiently collect data in our effort to study the biomass of the forests contributing to NASA's Carbon Monitoring System (CMS)," said Ralph Dubayah, professor of Geographical Sciences at the University of Maryland, College Park. "We are now able to repeatedly map terrain providing critical insight for guiding forest management decisions, informing greenhouse gas reduction initiatives and climate treaties."
From Space to Earth
SPL100 is the first sensor to be released by Leica Geosystems using Sigma Space technology since its acquisition by Hexagon last year. This new and innovative technology was originally developed in collaboration with NASA. Single Photon LiDAR technology will launch on its first space application, the Ice, Cloud and land Elevation Satellite-2 (ICESat-2), used to measure the elevation of Earth's ice, in 2018.
The SPL100 is the ideal sensor for the Hexagon Elevation Program (HxEP). Announced in 2016 using SPL technology, the HxEP is the partnering program democratizing high-precision elevation data for a wider audience, such as those working in disaster planning, precision agriculture and infrastructure design.
"SPL technology brings up to 10 times the efficiency of prior offerings to our flying partners and customers. It is now possible to deliver extremely high point densities over large areas, enabling the digitization of the world around us in detail previously not possible," said John Welter, Leica Geosystems Content and Engineering Services and Geospatial Solutions Division president. "Leica RealTerrain is the next evolution in providing high-quality airborne information; both advancing the field and shaping the future of digital realities."
For more information about Leica SPL100, please visit leica-geosystems.com/spl100.
For more information about Leica RealTerrain, please visit leica-geosystems.com/realterrain.