DLR at Agritechnica in Hanover – Assistance from Space: Satellite Data for Digital Agriculture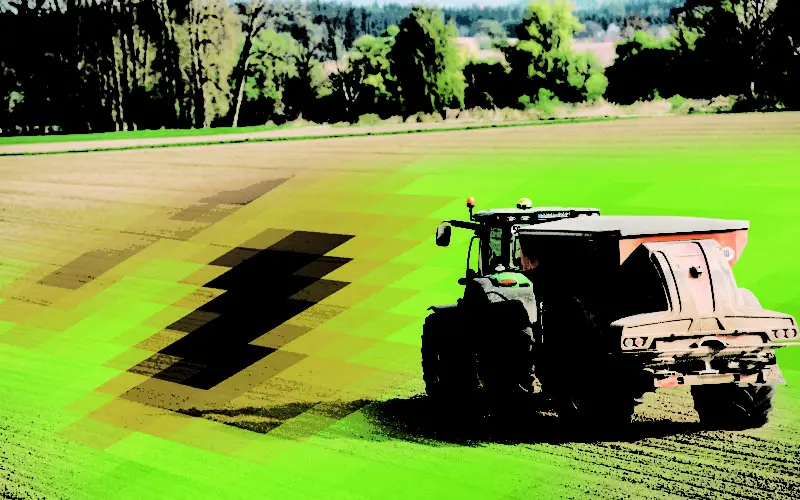 Satellite information facilitates the modern management of agricultural land

Agritechnica is the world's largest trade fair for agricultural machinery, with 2900 exhibitors from 52 countries and 450,000 visitors (2015)

Focus: Earth observation, digitalisation, sustainability, Big Data
November 15, 2017 – How can modern agriculture benefit from satellite remote sensing? What does space technology offer digital farming and crop cultivation ('smart farming')? The German Aerospace Centre (Deutsches Zentrum für Luft- und Raumfahrt; DLR) is providing the answers to these and similar questions from 12 to 18 November 2017 at Agritechnica in Hanover, the world's largest trade fair for agricultural machinery. The DLR Space Administration is represented on the shared machinery syndicate stand, B52, in Hall 20.
"Agritechnica does exactly what we want: it brings the aviation and other industries together, allowing us to demonstrate how farmers can specifically benefit from space technologies. Modern software evaluates highly accurate satellite data extremely efficiently, thereby giving farmers up-to-date information about soil humidity, plant growth, yield, etc. for every field. This is possible thanks to the new satellites from the European Union Copernicus Programme, in which Germany is greatly involved," said Gerd Gruppe, DLR Executive Board Member responsible for the Space Administration, explaining the background.
Extensive, up-to-date information about soil conditions and yield forecasts
Because ultimately, only healthy soil produces a rich harvest. Satellite maps can give farmers extensive information about the status of crops and arable land, in order to create yield forecasts, for example, identify yield risks and estimate damage, thereby optimising the use of fertilisers and pesticides. "This will enable sustainable, efficient and ultimately resource-conserving farming," explains Godela Roßner, who deals with the use and application of remote sensing data within the Earth Observation Department of the DLR Space Administration. Data from the European Earth Observation Programme, Copernicus, is open and freely available to everyone, and services can be provided by various suppliers. "We regard ourselves as neutral advisers and are more than happy to support networking with experts," added Godela Roßner.
Satellite information facilitates the contemporary management of agricultural land. It enables a spatially differentiated and accurate approach. Resources are used more efficiently – from soil sampling, through to fertilisation and the use of pesticides, and even the determination of harvest time. Farmers can obtain information about the health and development of crops, assessment of biomass and fodder value, more effective fertilisation and determination of harvest time, as well as additional data regarding 'location factors' such as climate, soil and terrain. Soil humidity and humus content can also be mapped and reduced yield areas identified. DLR scientist, Godela Roßner, said: "Remote sensing is therefore an inherent part of so-called smart farming and the information can also be integrated in upstream systems, such as farm management, for example. In Hanover, we are using a variety of exhibits – some of which are interactive – to demonstrate the wide application spectrum of remote sensing data for agricultural use."
Agritechnica is the world's largest trade fair for agricultural machinery, with 2900 exhibitors from 52 countries and 450,000 visitors (2015). It has been held every two years since 1985, first in Frankfurt am Main and then in Hanover since 1995. The DLR stand is in Hall 20, stand number B52.
Contacts
Elisabeth Mittelbach
German Aerospace Center (DLR)
Communications, Space Administration
Tel.: +49 228 447-385
Fax: +49 228 447-386
Godela Roßner
German Aerospace Centre (DLR)
Space Administration, Earth Observation
Tel.: +49 228 447-592
Fax: +49 228 447-747
Source: DLR