Embrace Efficiency and Flexibility with Latest SuperGIS Server 3.2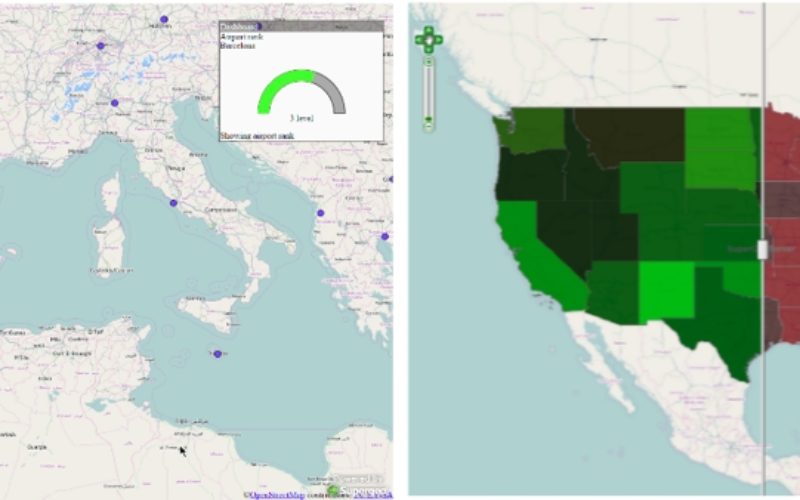 SuperGIS Server is designed to help users share GIS data in many ways, and a better version of SuperGIS Server3.2 just released this week. The latest update improves the management ability of SuperGIS Server Manager and adds more tools in Ultra web applications.
Administrators now can backup their SuperGIS Server and roll it back to previous status. This design is to prevent services failures, account errors and other problems due to human or machine errors. Regularly backing up your SuperGIS Server is recommended to provide a better quality of services.
The Ultra web applications now provide more useful tools for users to explore and observe the spatial relationships of the data, including LayerSwipe and Gauge tool.
The LayerSwipe splits the screen into 2 halves so that users can find the differences between 2 layers easily. For example, users can see the difference between the patterns of world population in 2000 and 2010. The Gauge tool provides a dashboard-like interface for users to observe the feature values in a cool way.
In addition to the tools that are mentioned above, there are more improvements in the latest version. For example, now you can display KML files through Ultra web applications! Visit our developer network website, SGDN, to understand how to use these new tools. Now download the latest version of SuperGIS Server 3.2 from our official website for a one-month free trial. Go and get one today!
Download: http://www.supergeotek.com/download_6_server.aspx
SGDN: http://sgdn.supergeotek.com/supergis_server_api_JavaScript.aspx
#  #  #
About Supergeo
Supergeo Technologies Inc. is a leading global provider of GIS software and solutions. Since the establishment, Supergeo has been dedicated to providing state-of-the-art geospatial technologies and comprehensive services for customers around the world. It is our vision to help users utilize geospatial technologies to create a better world.
Supergeo software and applications have been spread over the world to be the backbone of the world's mapping and spatial analysis. Supergeo is the professional GIS vendor, providing GIS-related users with complete GIS solutions for desktop, mobile, server, and Internet platforms.
Marketing Contact:
Patty Chen
Supergeo Technologies Inc.
5F, No. 71, Sec. 1, Zhouzi St., Taipei, 114, TAIWAN
TEL:+886-2-2659 1899
Website: http://www.supergeotek.com
Email: patty@supergeotek.com