Pilot Project on Aquifer Mapping In Five States
According to recent news, the Government of India has undertaken a pilot project on aquifer mapping in parts of five states.
Union Minister of State for Water Resources Sanwar Lal Jat shared the information in response to questions whether the Government has undertaken the project as was proposed in 12th five-year plan.
The project was mooted to delineate aquifer disposition and their characterisation along with quantification and for the preparation of aquifer/area-specific groundwater management plans.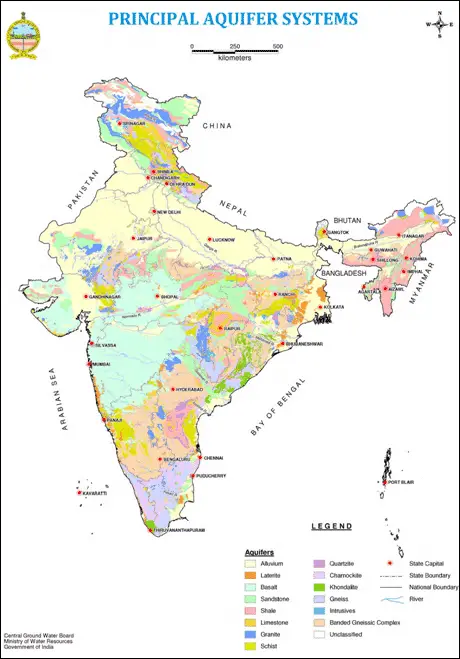 A sum of Rs 2051 crore was earmarked for the purpose in the plan.
"A pilot project on aquifer mapping has been undertaken in six areas of five states namely Maharashtra (part ofNagpur district), Rajasthan (parts of Dausa and Jaisalmer districts), Bihar (part of Patna district), Karnataka (part of Tumkur district) and Tamil Nadu (part of Cuddalore district) using advanced geophysical survey," Jat replied.
The Minister informed the heliborne geophysical survey has been completed covering a total area of about 2000 sq km. The outcome of the survey has helped in the delineation of aquifer disposition in vertical and horizontal dimensions.
"On the basis of the results, the efficacy of different geophysical techniques has been ascertained and protocols for the use of geophysical techniques for aquifer mapping in different hydro-geological terrains have been established," he added.
– PTI