Esri Regional Internship on 14 March 2014
ESRI WILL CONDUCT A REGIONAL INTERNSHIP ON March 14, 2014 AT Redlands, CA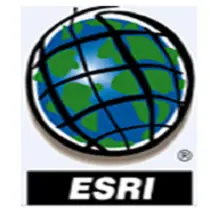 Summer Internships
Are you looking for an experience where you can learn and earn at the same time? Our summer internships provide valuable work experience while you prepare for life after graduation.
Who's Eligible?
Summer internships are open to third and fourth year undergraduate and graduate students who are graduating this semester or will be returning to school in the fall. Many of our interns major in computer science, GIS, geography, or engineering. We also have opportunities for marketing, English, business, law, and accounting majors.
What's Available?
Interns work on challenging projects with experienced team members throughout the company. Find out 

where your major fits

.
Internships are typically located at our headquarters in Redlands, CA, but may also be available at other 

Esri offices

.
Being Paid Is Just One of the Perks
Each internship is a full-time, paid position with salaries comparable to other software development companies. Other great perks include
Twelve-week program with flexible start dates

Free software training courses and a day at the Esri International User Conference

Meeting and networking with other students from around the world

Enjoying what Southern California has to offer
Application deadline: March 14, 2014
Note: applications are reviewed as they are received and internships are filled as qualified candidates are identified.
To be considered for a fall or spring internship, please follow the same online application process. Be sure to indicate your availability in your cover letter.
How to Apply