Esri CityEngine 2013 Brings Powerful Modeling to Your Favorite 3D Applications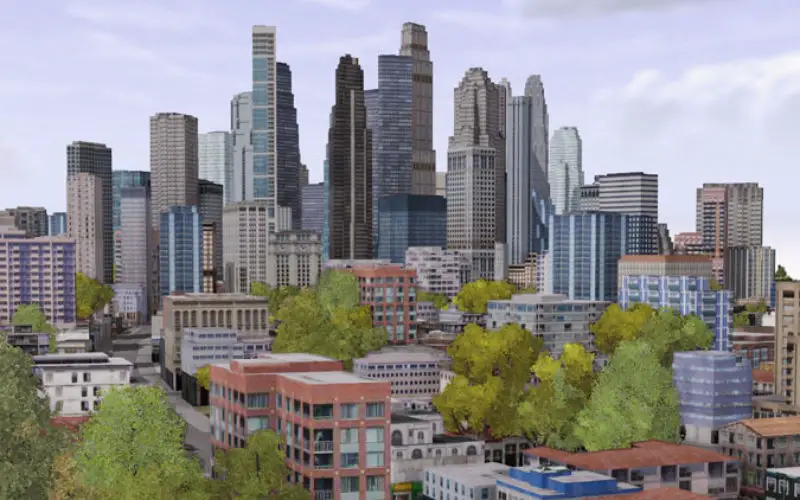 Esri has released CityEngine 2013, the latest version of its 3D urban design software. A new software developer kit (SDK) enables CityEngine procedural modeling technology to be used in popular 3D software such as Autodesk Maya, 3ds Max, and SketchUp.
CityEngine improves urban planning, architecture, and the modeling of urban environments, helping you make quality decisions while saving time and money. "CityEngine 2013 brings powerful procedural modeling technology in your favorite applications such as Autodesk Maya," says Pascal Mueller, director of Esri R&D Center in Zurich, Switzerland. "We are excited about enabling our third-party developer community with our long-awaited CityEngine SDK, which provides developers with a rich set of tools to create smart 3D city applications."
Importing OpenStreetMap streets into a project can jump-start your smart 3D city model. The new CityEngine OpenStreetMap importer improves the speed of that operation by converting free OpenStreetMap data in just a few mouse clicks. Esri also enhanced CityEngine content with e-on software's prestigious plant library for exceptionally rich and realistic digital nature environments. E-on software is world renowned and has been used to create realistic vegetation and 3D visualizations in movies such as Avatar and The Hunger Games.
An exciting feature in the new CityEngine release is the ability to create rule packages to help you promote and share your work. Rule packages allow you to write and package procedural rule files for 3D models and other assets in CityEngine and share them with ArcGIS users.
Esri CityEngine is among the first 3D urban design software applications to include seamless export to the web via CityEngine web scenes. CityEngine 2013 continues that browser-based sharing experience. Once content has been exported to a web scene, it can be uploaded directly to ArcGIS Online or to your own server.
For more information and a free 30-day trial with full export capabilities, visit esri.com/CityEngine.
Press Information:
Matthew DeMeritt, Esri
Tel.: 909-793-2853, extension 1-2930
E-mail (press only): press@esri.com
General Information: info@esri.com
Source: ESRI